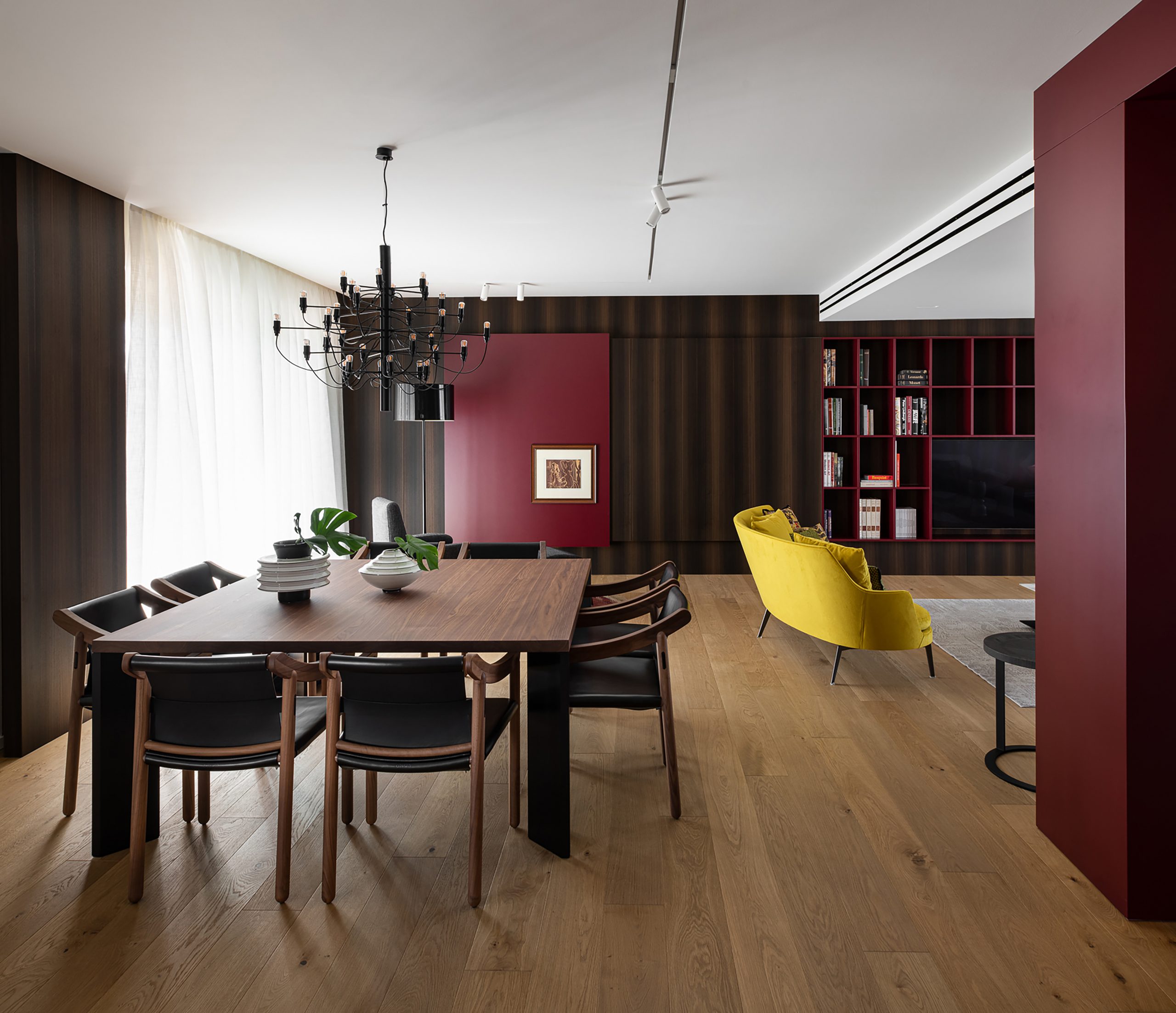 Two storey apartment
Giannitsa,Greece
200m2
Completed in October 2022
Minas Kosmidis Architects undertook the design of an urban apartment of 200 m2, organized on two floors. The proposal is intended to meet the needs of a three-member family.
In the first floor, the open plan accommodates the living area, the dining area and the kitchen, having taken advantage of movement's fluidity and of the unobstructed passage of natural light that the absence of partitions offer. In the main entrance, the first element one encounters, is the vertical blinds that reveal part of the living area but do not allow a full view of it, acting as a reception. A single structure along the wall functions as a bookcase and storage space while the fireplace is incorporated – at the same time, a sliding panel allows the shelves as well as the TV to get hidden, while giving the feeling of a single surface.
The kitchen is organized in an "L" shape, with an island placed in its center, being the only element that remains constantly visible, as the rest of the constructions make the rest of the kitchen's functions hidden through folding doors.
On the upper floor, the bedrooms, the office and the walking closet are designed in a slightly more isolated way with a more introverted approach.
Clear lines and strict geometries interact with more abstract and soft forms producing creative contrasts. Wood, marble and leather are chosen as the main materials of the composition, while an earthy color palette is the basis that allows the artworks and furniture, which frame the apartment, to stand out as individual color sources.
Architectural Study: Minas Kosmidis Architects
Project Architect: Christos Kaligos
Photographer: Kimberley Powell