Summer house
Almaza,Egypt
220m2
Completed in August 2020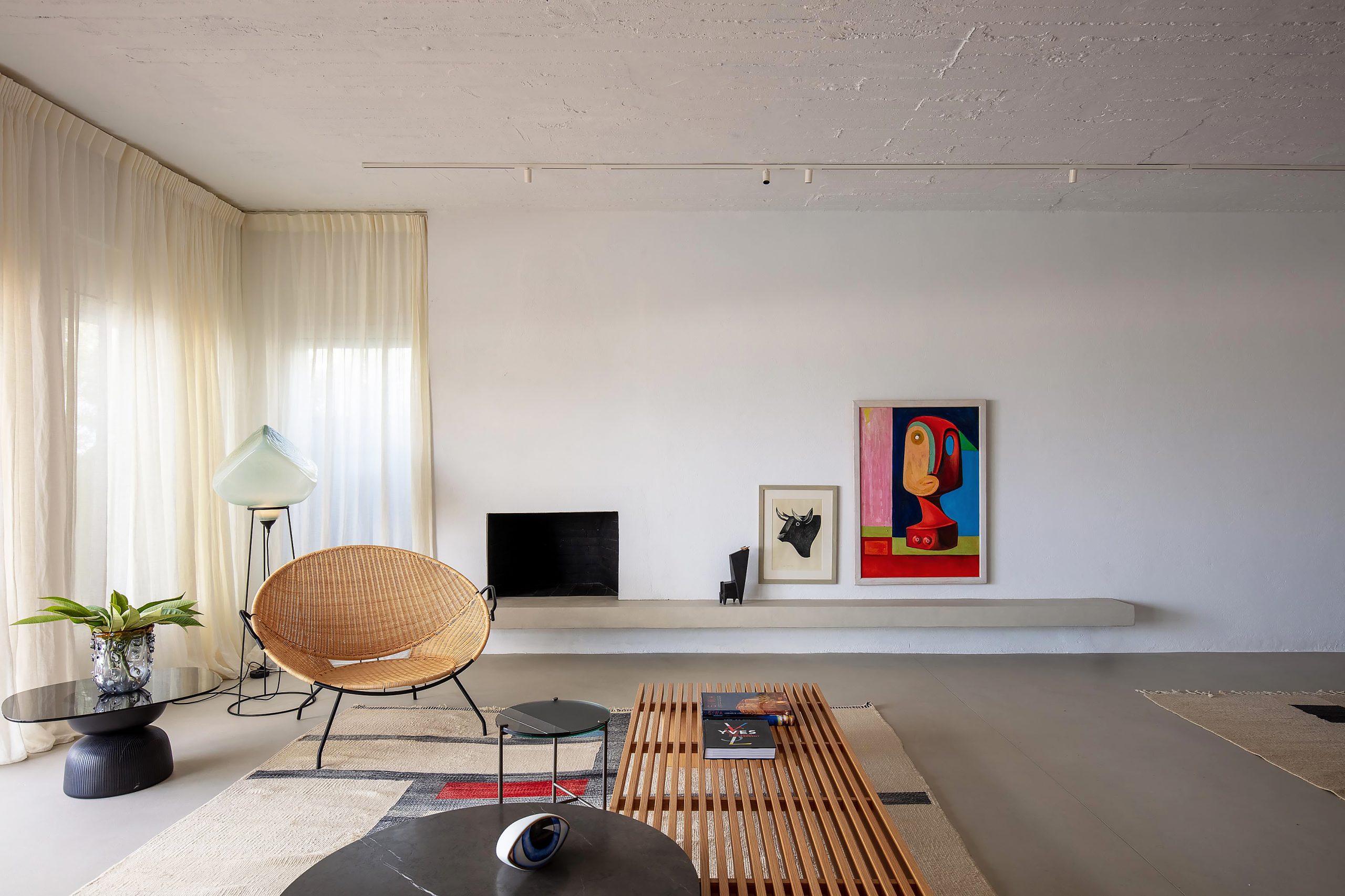 Summer house
Almaza,Egypt
220m2
Completed in August 2020
Minas Kosmidis Architects were asked to design a summer house in the coastal region of Almaza, Egypt. The project of 220sq.m is located within walking distance from the coast. Being part of a building complex, the interventions are limited to the layout of the interior, as well as to small-scale modifications regarding the exterior. Taking into consideration the surrounding area, having a Mediterranean character, the proposal attempts to be harmonized with the airy sense of the atmosphere.
The basic outlines of the design follow an imaginary grid based on the orthogonality of the existing floor plan. Simple lines and minimal philosophy compose a space not burdened with unnecessary information, which is ideal for relaxation.
Via a vestibule, one is guided to the living room, which along with the dining room, are orientated to the sea. The same is applied to the two master bedrooms. The utility rooms and the rest of the bedrooms are placed in the back, slightly more isolated.
The purity of the white background allows natural light to be reflected and diffused throughout the proposal. Lighting manages to transform, as it is bathed with the sunlight during the day, while during the night, the house is transformed into an illuminated, atmospheric environment.
Cement mortar, wood and rattan summarize the basic materials of the proposal, while they are highlighted with metal details. The white walls and the rough, raw surface of the roof are the canvas of the design, referring to the Mediterranean aesthetics. Neutral, earthy tones are chosen for the larger surfaces of the house, thus emphasizing the furniture, objects and works of art, which create an interesting color composition. Specifically, the house is framed by a large collection of works of art by Egyptian artists, which star in the place.
Regarding the exterior, the outdoor space serves as a link between the natural environment and the sea. The swimming pool – an imaginary continuation of the sea,  and the pergola – an extension of the interior, provide a relaxing space to the residents which exudes the Mediterranean atmosphere.