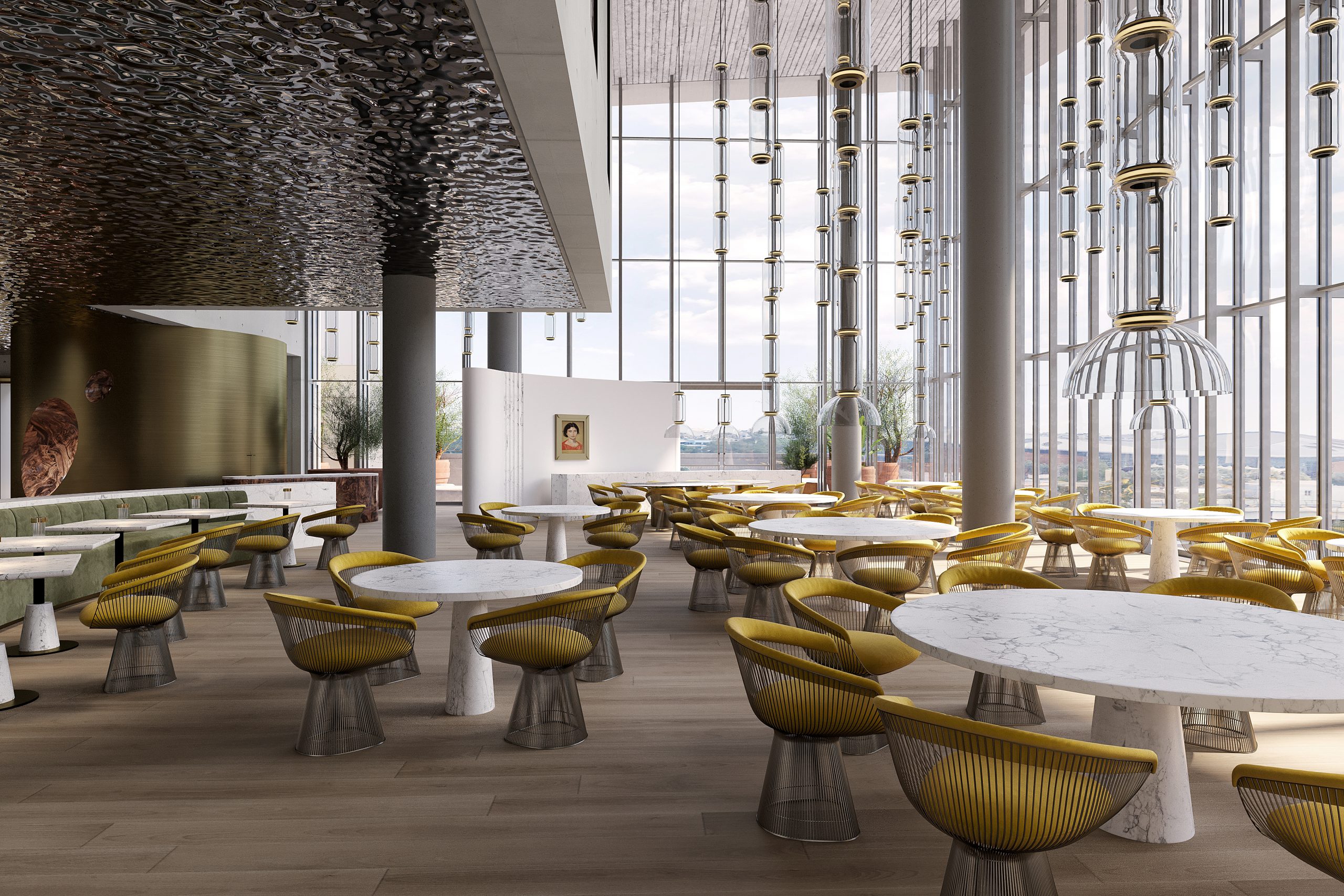 SNFCC Premium Restaurant
Athens,Greece
900m2
Nominated 2nd prize
3d representation Framed visualisation studio and Christos Kaligos
Minas Kosmidis Architects were invited to participate in a closed competition, organized by Stavros Niarchos Foundation in collaboration with Dipnosofistirion Catering, searching the best proposal for the design of a Premium Restaurant located in the S.N.F. Cultural Center. Our participation was placed second overall.
The competition's main intention was the design of a modern temple for taste, which will highlight the uniqueness of Greece.
Following this ambition, our proposal revolved around the meeting of culture and civilization with the natural environment; desiring to activate all the senses via a combined, spatial experience.
The direction was to touch Greekness in all its forms: civilization, history and culture, from antiquity to the present day – the natural characteristics of the place, which remain unchanged over the centuries; the people that consist the country throughout the centuries.
Respecting the clean lines of the building, as basic design gestures, the circular engravings aim to confront and complement each other with the orthogonality of the space. Avoiding strict lines, the floor plan consists of curves, organic and non-organic, shapes that enhance movement flow and are associated with the constant flow of water – the dominant element of space.
We attempted to design a route that evokes memories, generates cohesion, while taste is its main destination.