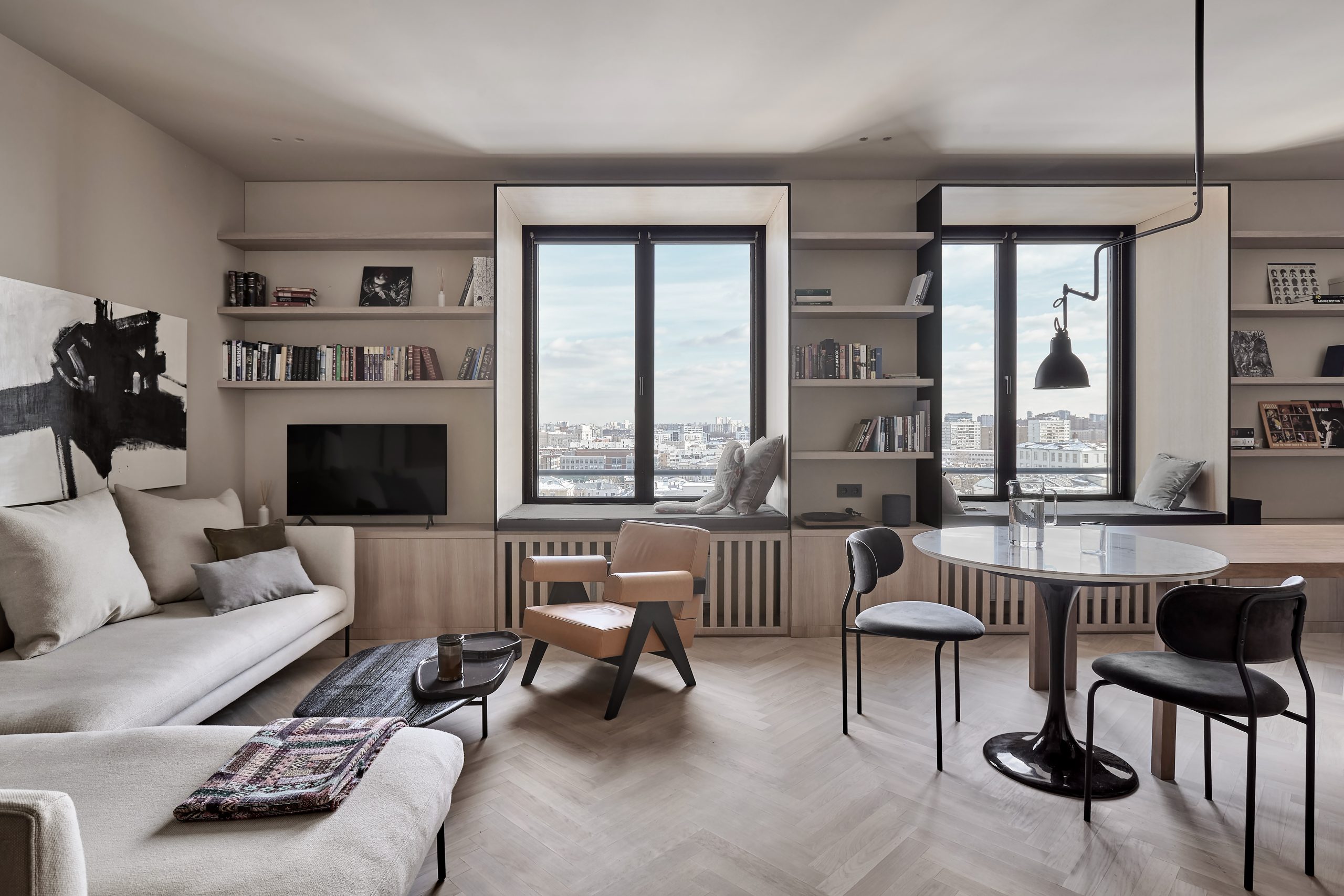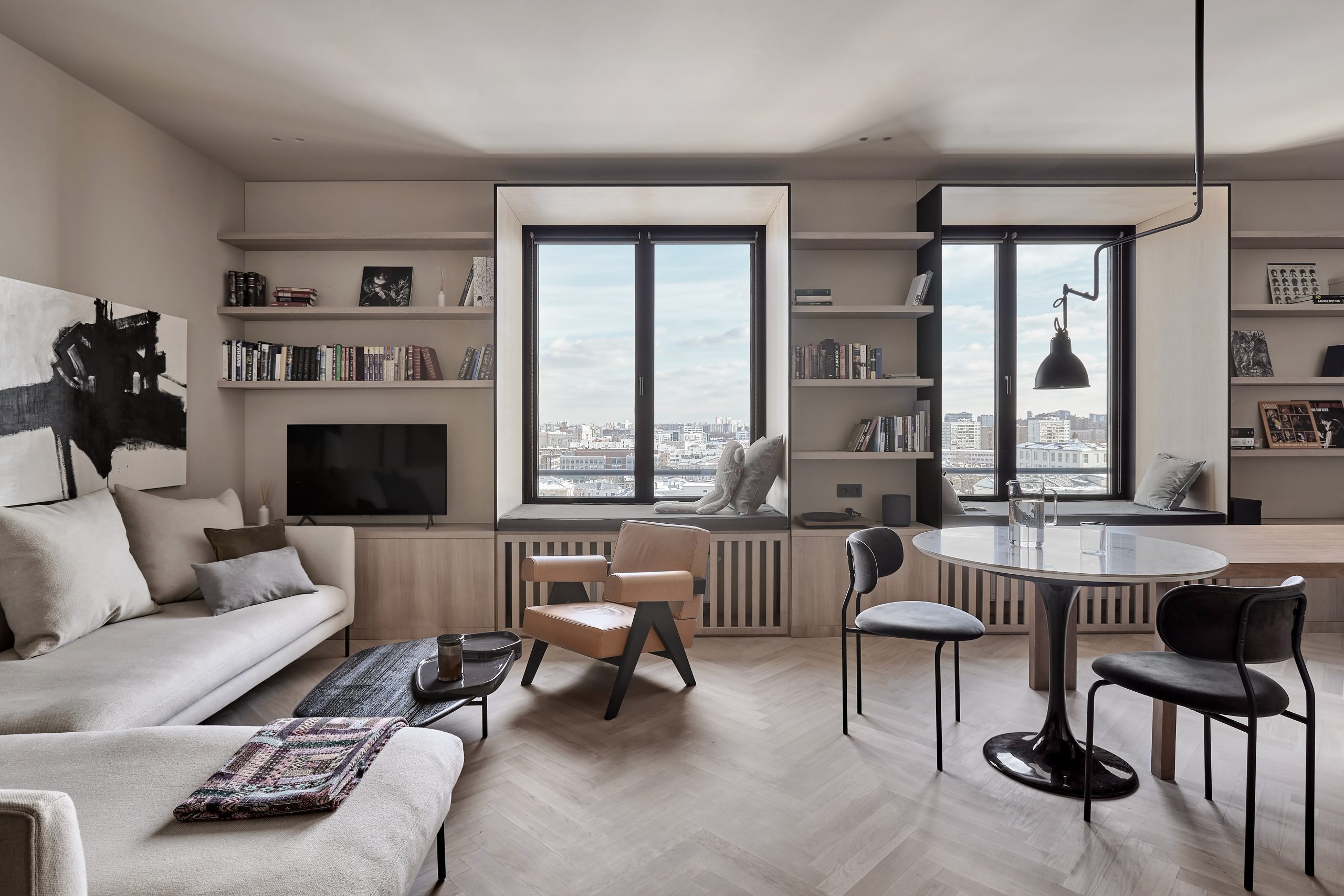 Small couple apartment
Europe
50m2
Completed in November 2021
Minas Kosmidis Architects undertook the design of a 50 sqm studio, in the urban fabric of a large European capital. The proposal is called to meet the needs of a young couple, approaching their aesthetics and philosophy. Starting with the spatial limitation of the available square meters, the design focuses on a solution that is as functional as possible, which makes the most of the given space. The apartment is organized in a square floor plan where two "boxes" are formed within. Placing the entrance in the center, we create a square space on each side that accommodate the secondary functions – bedroom, kitchen and bathroom, leaving the remaining of the space for the main functions on the front part where one can see the openings. The sleeping area is bordered by a glass box with sliding panels, which allows natural light to enter. A wooden box of equal dimensions organizes the kitchen and the bathroom on the other side, while folding doors give the possibility of a completely hidden kitchen. One can see the same narration of the box in the square frames that frame the two windows of the central elevation. The surfaces made with oak, the white marble, the transparent surfaces and the black metallic details summarize the palette of materials, where in combination with the selected works of art and furniture produce creative contrasts.
Architectural Study: Minas Kosmidis Architects
Project Architect: Christos Kaligos
Text: Minas Kosmidis Architects