A two storey detached house with a view to the Acropolis
Thisio, Athens, Greece
100m2
2012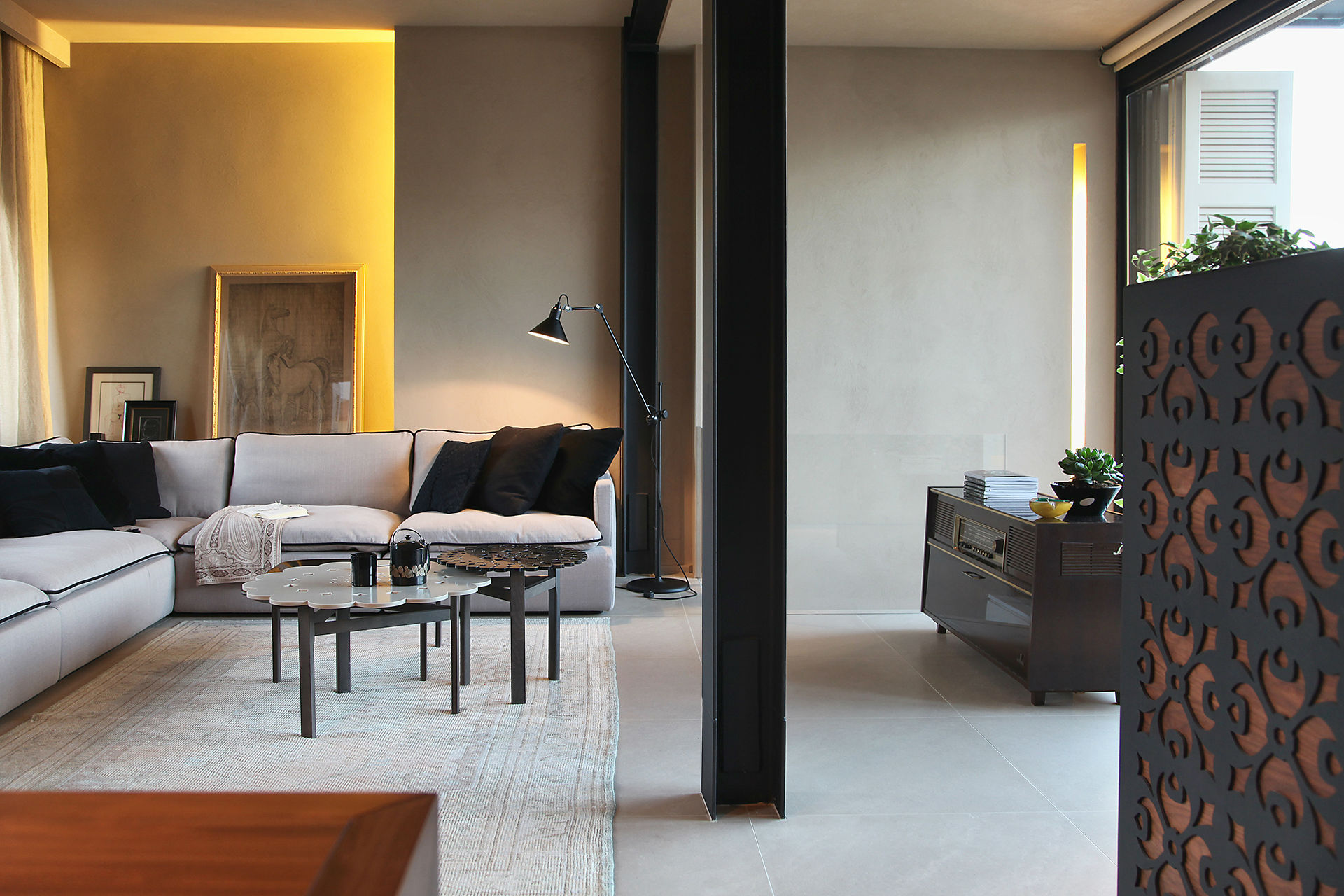 A two storey detached house with a view to the Acropolis
Thisio, Athens, Greece
100m2
2012
This is the reconstruction and reconfiguration of a postwar two storey detached house, about 100m2, located in the area of Thisio in Athens, in a plot which is fully covered.
Beside the restoration work which had to be done for the statics of the building, the configuration of the far spatial organization was another significant intervention of the study.
The indoor organization of the detached houses of '50s was almost standard. On the ground floor, one could find the daytime functions: the sitting room, the living-room, the kitchen, perhaps a small wc; on the other floor, the nightly functions: the 3 bedrooms, the bathroom, the store room-laundry and the back balcony which had access to the camber through metal stairs.
The aim of the study of the house was the exploitation of that view and how it would be able to become the most important element in the final spatial configuration in order to serve the owners both interns of their needs and in terms of aesthetics. Of course, the purchase would depend on this solution.
All this was achieved, to a maximum, through this study and its application afterwards, which literally brought things upside down. So on the ground floor, besides the entrance was/we created the bedroom with the owners' private bathroom, a small living-room which is transformed into a guest-house after changing the movable elements, which separate it from the bedroom, a small wc for the guests and a storeroom.
As the ground-floor gets light only through the two windows that overlook the street, walls and doors have been removed and replaced with big movable panels made of wooden surfaces with either walnut finishing or that of the walls.
Opposite the entrance, a staircase with steps made of solid walnut "planted" on the wall leads to the floor where a single space has been created, which includes a living-room, a dining-room, a kitchen with a straight continuation towards the veranda. The big glass wall was built so that it could become a large frame with a view to the Acropolis. From the veranda, a steel stair leads to the terrace; from there somebody has the superlative view to the Attica sky, to Acropolis, to the "observatory", to Athens…