Single house
2002
Panorama Thessaloniki – Greece, 200m2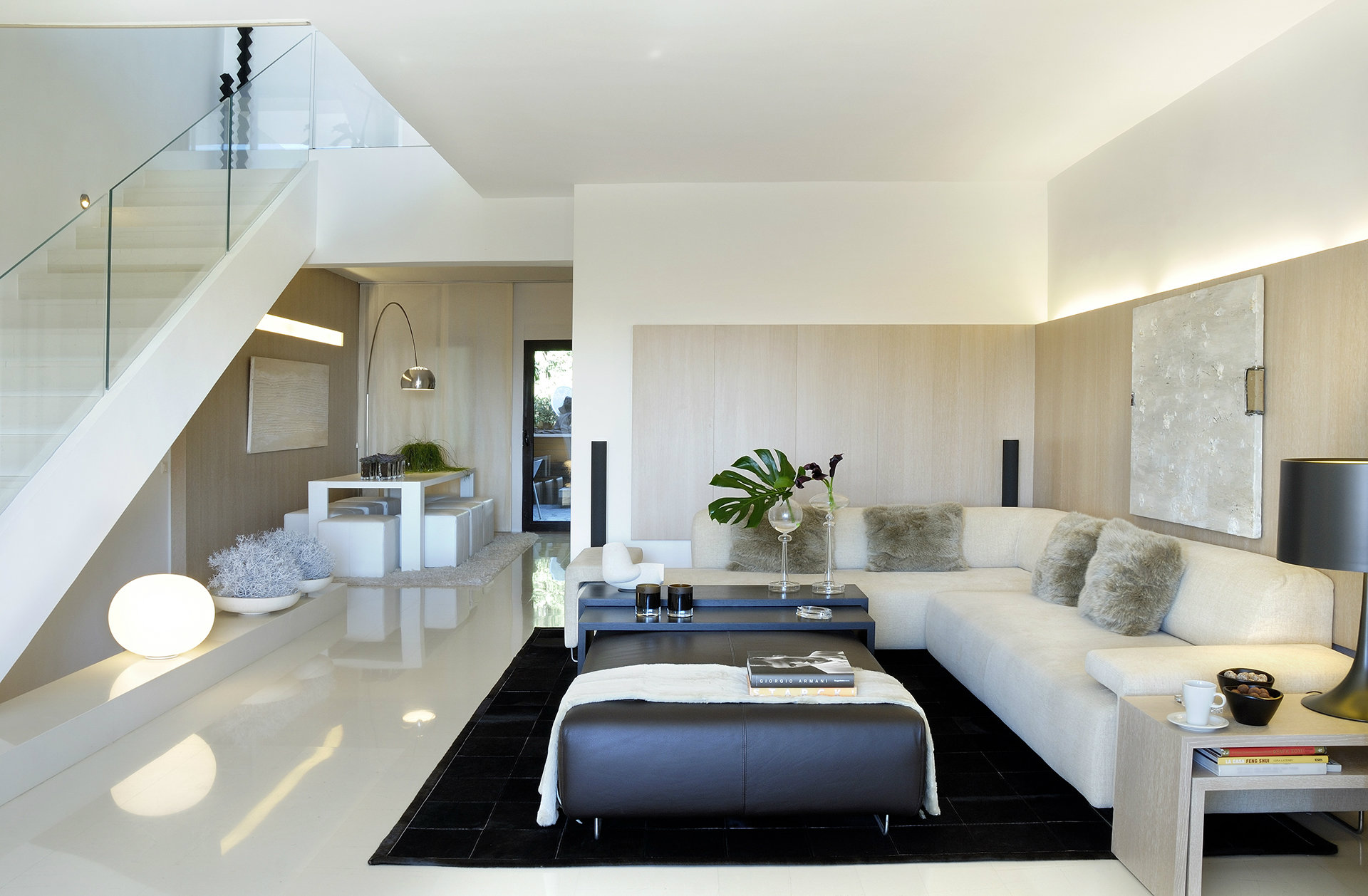 Single house in Panorama
Thessaloniki, Greece
200m2
This is a typical single house in Panorama, Thessaloniki. We tried to draw inspiration and creativity beyond the conventionalities, defying the modern style. The house was designed according to the functional needs of the owners, while also satisfying their aesthetical requirements. The basic idea was to organize a modern space with all the comforts of modern living. The color palette varies from white, beige up to brown, creating a relaxing and harmonious ambience.
On the ground floor there are the main living room, the dining space and the kitchen. The concept design includes many useful hidden storage spaces. The kitchen and the bathroom are isolated by a double sliding door. The white kitchen stands out for its minimal design. The staircase is covered by beige marble and the glass railing disappears through its transparency.
Upstairs there is the home cinema room, the home office and the master bedroom with its own bathroom that stands out with its unique combination of marble and wood.
On the ground floor there is a gym, a steam room and a bath.
The garden is isolated with a series of tall trees transforms the elevated level, covered by wooden planks into a real place of relaxation and tranquility.