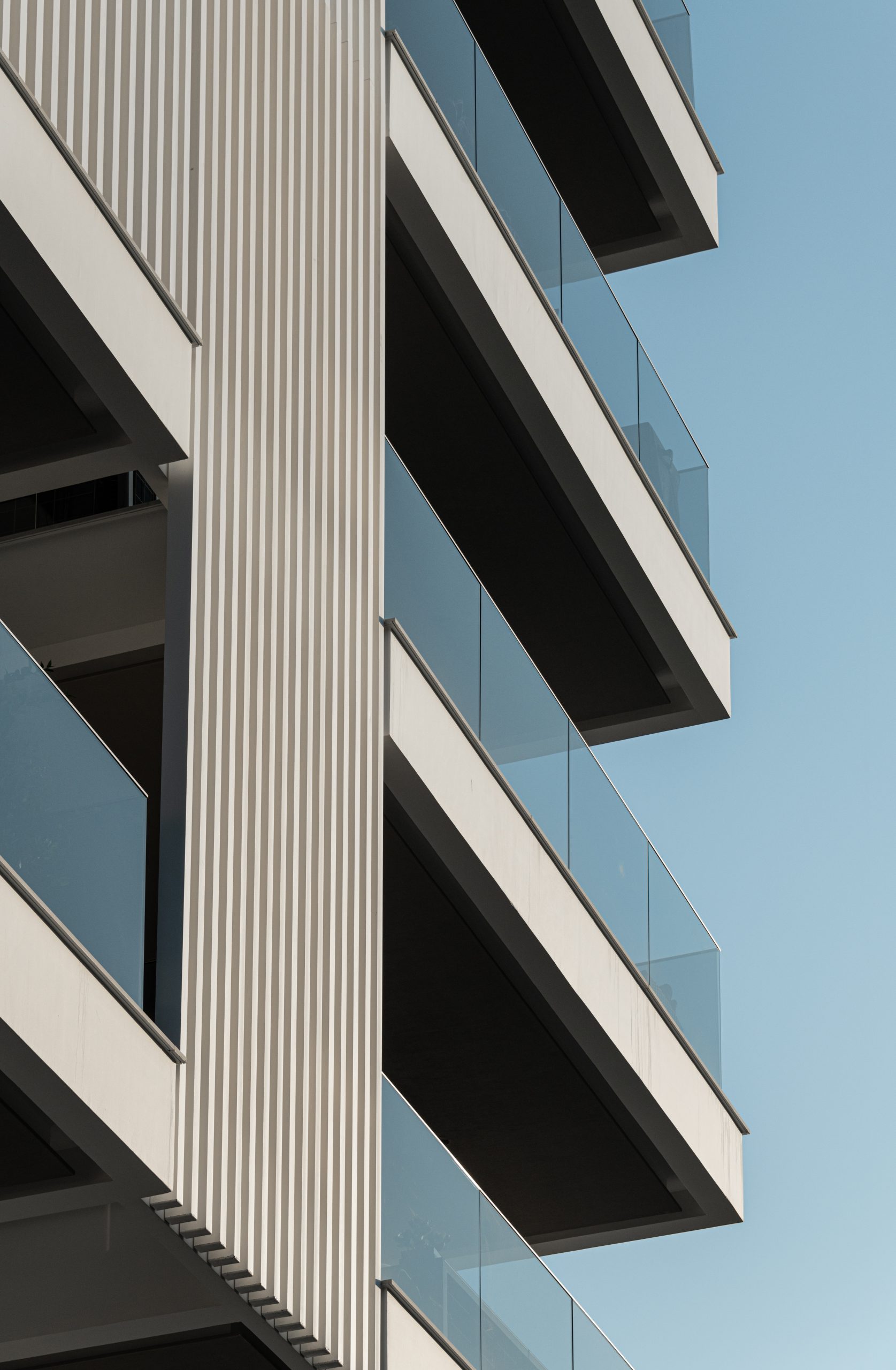 Residential Building
Thessaloniki,Greece
area:680m2
building area:1500m2
Completed in April 2022
Minas Kosmidis Architects in collaboration with the construction company AIXMI, undertook the design of a seven-store apartment building, in the urban network of Thessaloniki. Taking into account the original form of the site, the building is organized in rectangular shaped floor plans, with clean and straight lines developing in height as well as constituting the basic design of the facade of the building.
On the ground floor you will find the "pilotis", which includes the main entrance of the building, the common areas are organized around it, with the linear element of water and plants marking their limits in the space.
Typical floor plans include apartments of 50, 80 and 120 m2, where they are organized on either one or two levels. The top floor is treated as a separate apartment, with a total area of ​​80 m2 and in its semi-outdoor area, where it created by the roof of the entire building, a linear swimming pool is planned with a view to the sea.
In an attempt to converse with the neighboring buildings, but also, to upgrade the area at the same time, the overall architectural approach of the building is governed by the purity of the lines, the frugality of the materials and the precision of the design. The rough surfaces of the walls, the black outlines of the frames, the elements of water and the scattered planting summarize the palette of the building's materials with the vertical grid and the mesh found at the entrance and on some balconies, signing the architectural identity of the project
Architectural Study: Minas Kosmidis Architects
Construction Company: AIXMI Construction Company
Project Architect: Christos Kaligos
Photographer: Kimberley Powell