"PIER ONE" café-bar restaurant
Old Marina Limassol, Cyprus
280m2 (indoor), 170m2 (outdoor)
March 2016 – May 2016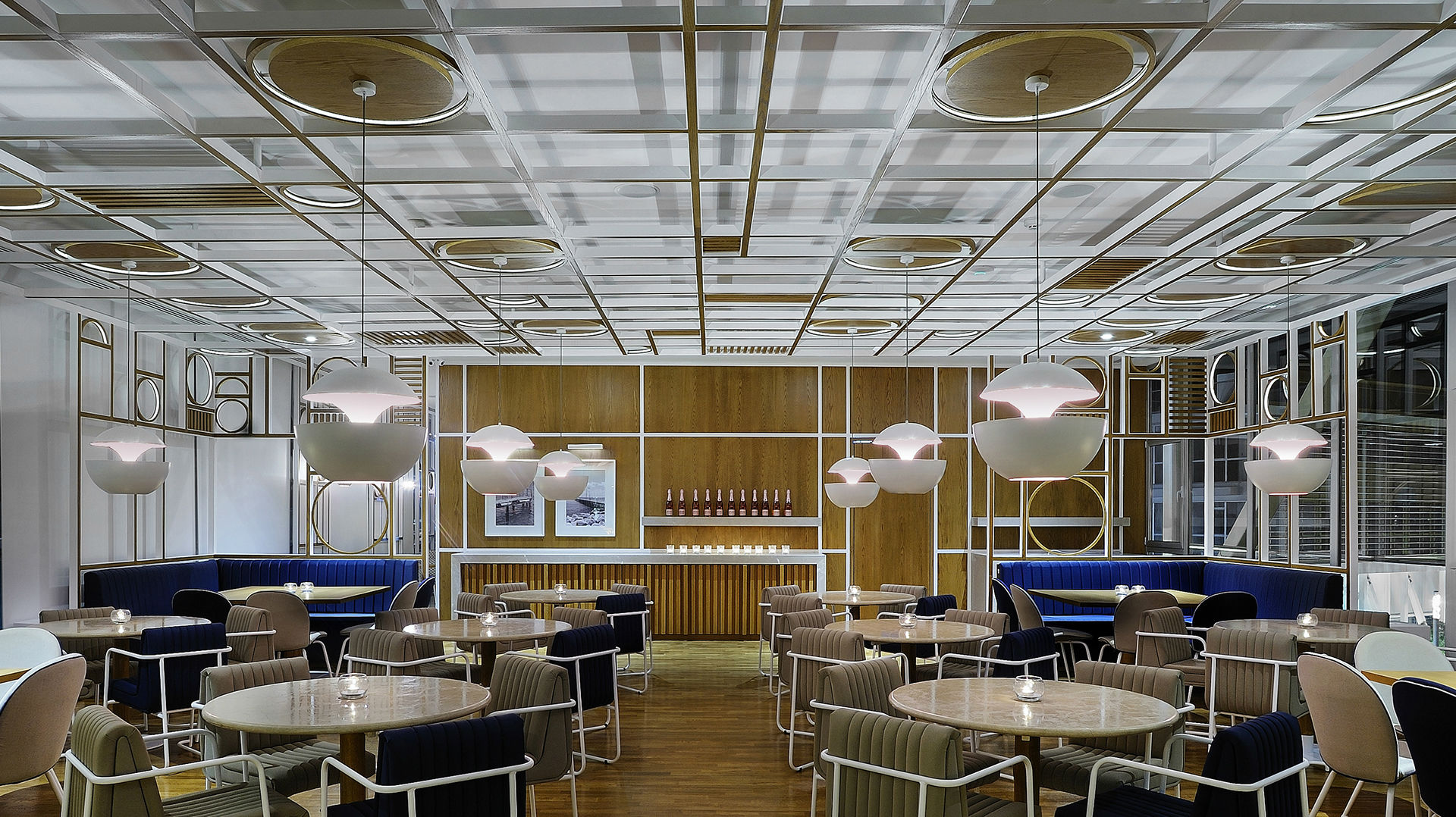 "PIER ONE" café-bar restaurant
Old Marina Limassol, Cyprus
280m2 (indoor), 170m2 (outdoor)
March 2016 – May 2016
The designed space occupies the interior of the biggest building of the new complex of the old port of Limassol after its current reconstruction. The bar-restaurant "Pier One" is developing through the impressive metallic volume of the building, which reminds of a pier, supported by big metallic columns and just by the sound of its name, clients may guess what they are about to see at their visit.
The building is located in an advantageous and special location. It features perimetrical view of 180° towards the waterfront of Limassol. The old and new piers, the sea, the old port and the new marina unfold in front of the eyes of visitors. All the above elements of the surrounding area have been sources of inspiration during the design process. Moreover, the fact that the metropolitan areas of Limassol and Larnaca are natural reserves for various species of birds and especially flamingos has been a major factor for the design concept of the restaurant and the addition of flamingos in the design toolset of the overall project. The only restrictive factor during the study was the fact that some existing elements of the building such as the basic interior configuration, the materials of the floors, the plasterboard ceilings and the exterior windows and doors had to be maintained for the most part.
The new bar-restaurant should be formed on a single level separating in the minimum extent the interior and exterior space. In the inside, the operating and secondary services (kitchens, warehouses, WC, etc.) were already constructed and had to be maintained in their original state. As a result, the interior space that remained eventually was limited to a glass volume, with openings on the three of four sides, of which one is actually the continuation of the veranda.