"PAPILLON" caffé – bar – restaurant
N. Psychiko, Attica, Greece
150m2
Completed in December 2017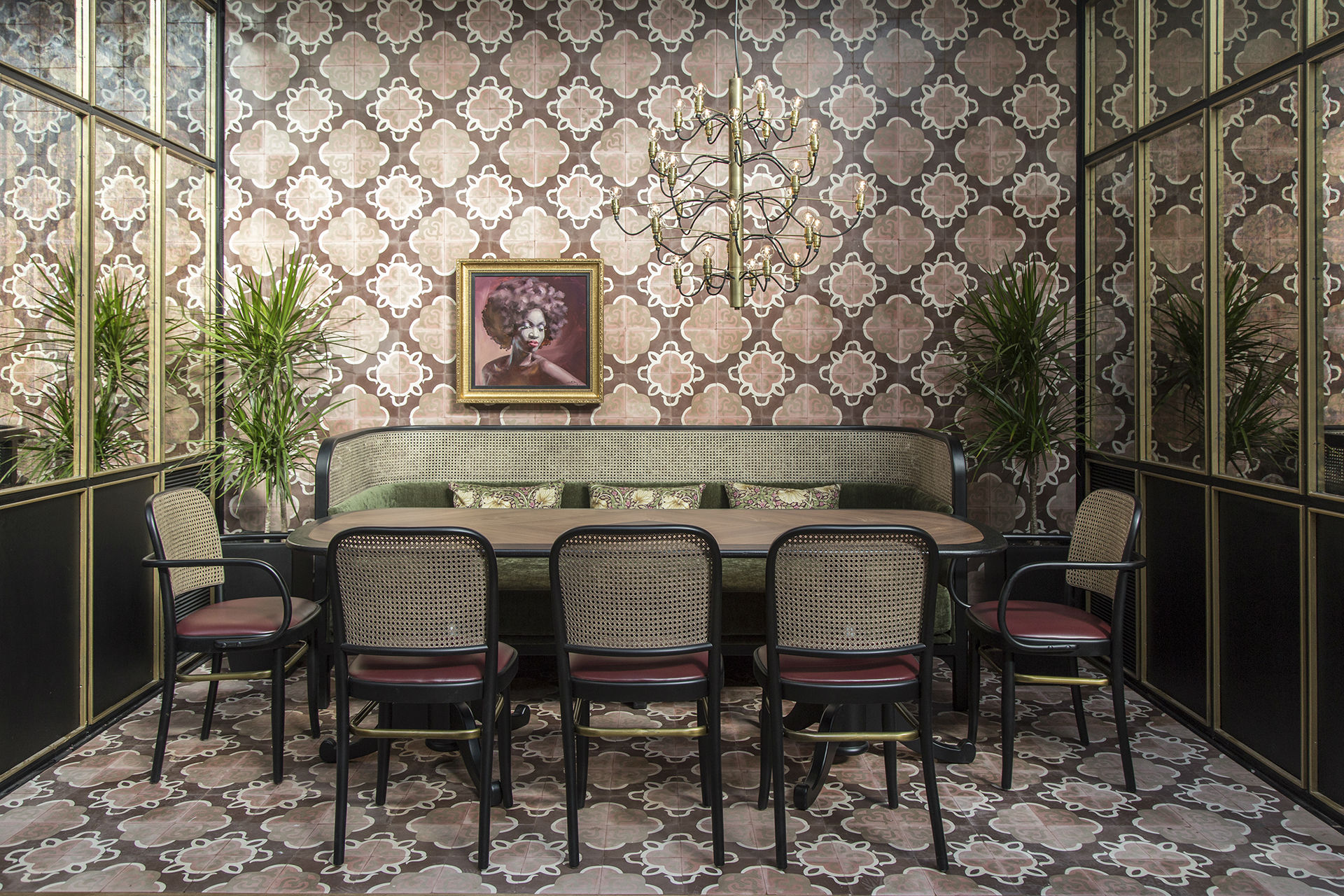 "PAPILLON" caffé – bar – restaurant
N. Psychiko, Attica, Greece
150m2
Completed in December 2017
«Papillon» is an all – day bar – restaurant in N. Psychiko, Athens, Greece, which was completed at the end of 2017. Basically, it is a bistrot where people can enjoy the creations of an excellent team of chefs and bartenders, creating at the same their very own daily narratives and memories.
Our studio took over the responsibility of designing Papillon's space, drawing inspiration from the history of bistrots around the world and during different historical periods, while at the same time keeping a design direction tailored to today's standards. The final concept has been conceived by the design team through a multidimensional research. The ultimate aim was to combine Paris' culture with New York's energy, through a meticulous study among similar restaurants on both sides of the Atlantic. The combination of materials, colors and furniture has been a unique composition of images, references and emotions that "transport" the user, both temporally and spatially, to a different reality.
The restaurant consists of two main sub-spaces. The first one is hosting the bar, which is located on the left side of the entrance. The tables have been organized on a free layout, parallel to the long side of the hall. The artworks that were placed on the upper part of the walls reflect the movement of the adjacent streets and the energy of people passing by. The external noise gets gradually filtered out by the vibrant entrance space. Passing to the second hall, which was organized in a more rigid manner, a formal aesthetic combined with a calmer feeling prevail. This area has been housed with a glass pitched roof which lets sufficient natural light come into the room. The second hall along with the deli bar, which has been placed against the wall in the background, both reflect an atmosphere similar to the European food markets of the 19th century. In addition, the use of floral wallpaper together with plants that cover the pendant lights, refer to the roofed botanical European gardens of the same era. The use of materials such as white marble, walnut wood and brass provide a sense of luxury to the restaurant while harmonizing perfectly with the modern – classic furnishing. At the same time, the frugal forms of the interior, highlight the contemporary period of the designed space.