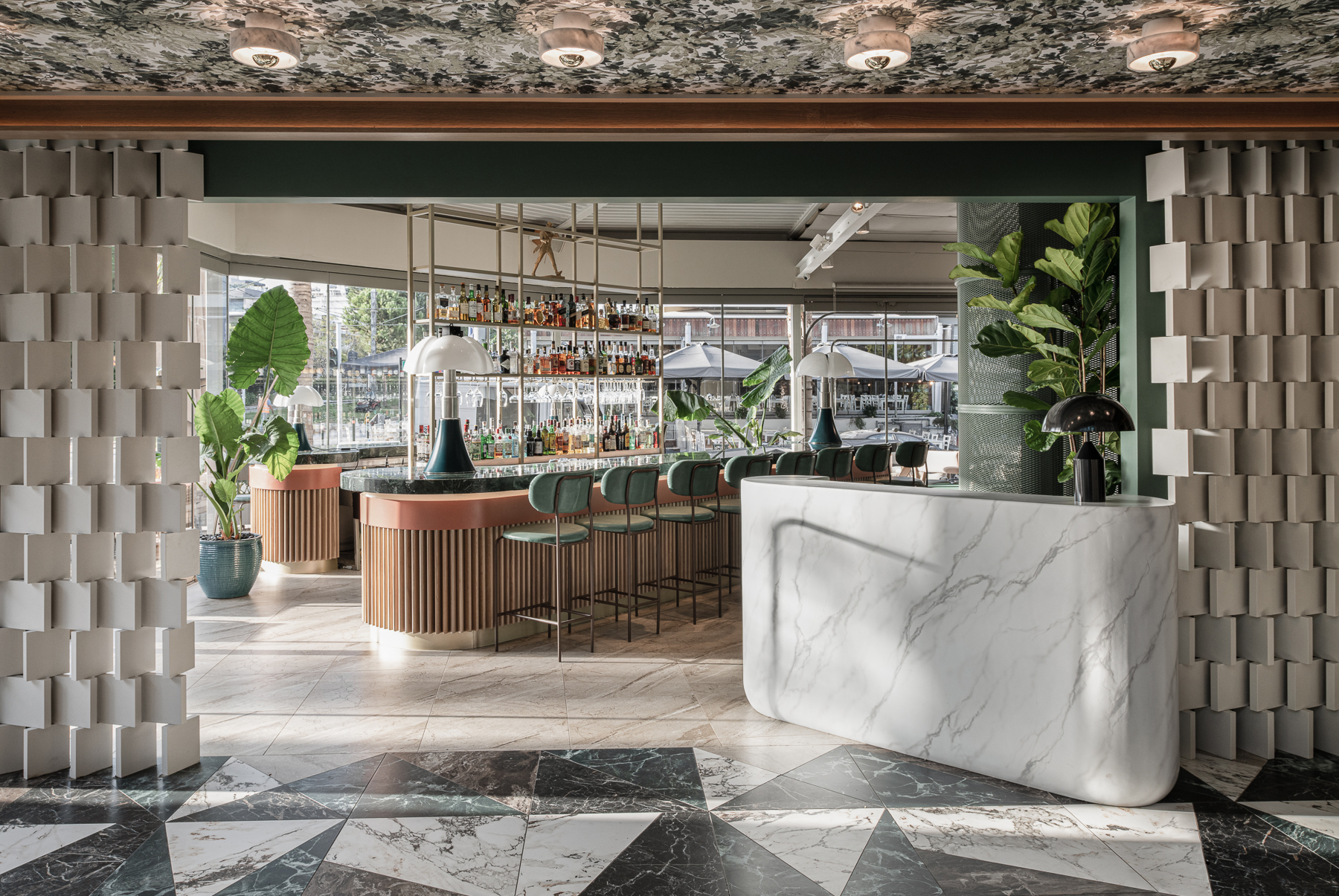 Cafe Bar Restaurant
Glyfada,Greece
450m2
Completed in September 2022
Minas Kosmidis Architects was invited to undertake the redesign of the OPUS café bar in Glyfada. It is an interior of 400 square meters and another 150 square meters of organized exterior.
The floor plan is conceptually divided into three functional zones, the outdoor space around the building, the intermediate part and the interior part. Starting from the outside, the visitor encounters the first zone of tables and chairs arranged parallel to the two free sides of the building. The central entrance leads to the intermediate space where the openings of the windows are the only element that separates the interior from the exterior allowing light to diffuse throughout the space. In this zone, a double bar is placed that simultaneously serves also the outside area of ​​the store. Moving inside, the main bar is found, placed in the center of the floor plan, while a series of tables and chairs are organized on a second level with a single sofa encased in a wooden box. Three large tables are designed in front of the arches of the existing building to enhance their symmetry.
The alternation of materials is the main feature of this proposal. The custom-made patchwork with different types of tiles on the floor in combination with those placed on the walls and around the bar, the oak surfaces and slats, with a background of the selected plants summarize the palette of materials and underline the ethereal aura that the space exudes.
Design: Minas Kosmidis Architects
Design Team: Christos Kaligos,Antigone Soulitsioti
Photographer:Kimberley  Powell