"OBERON" café – bar- restaurant
Thessaloniki, Greece
110m2 (indoor), 60m2 (outdoor)
Completed in December 2017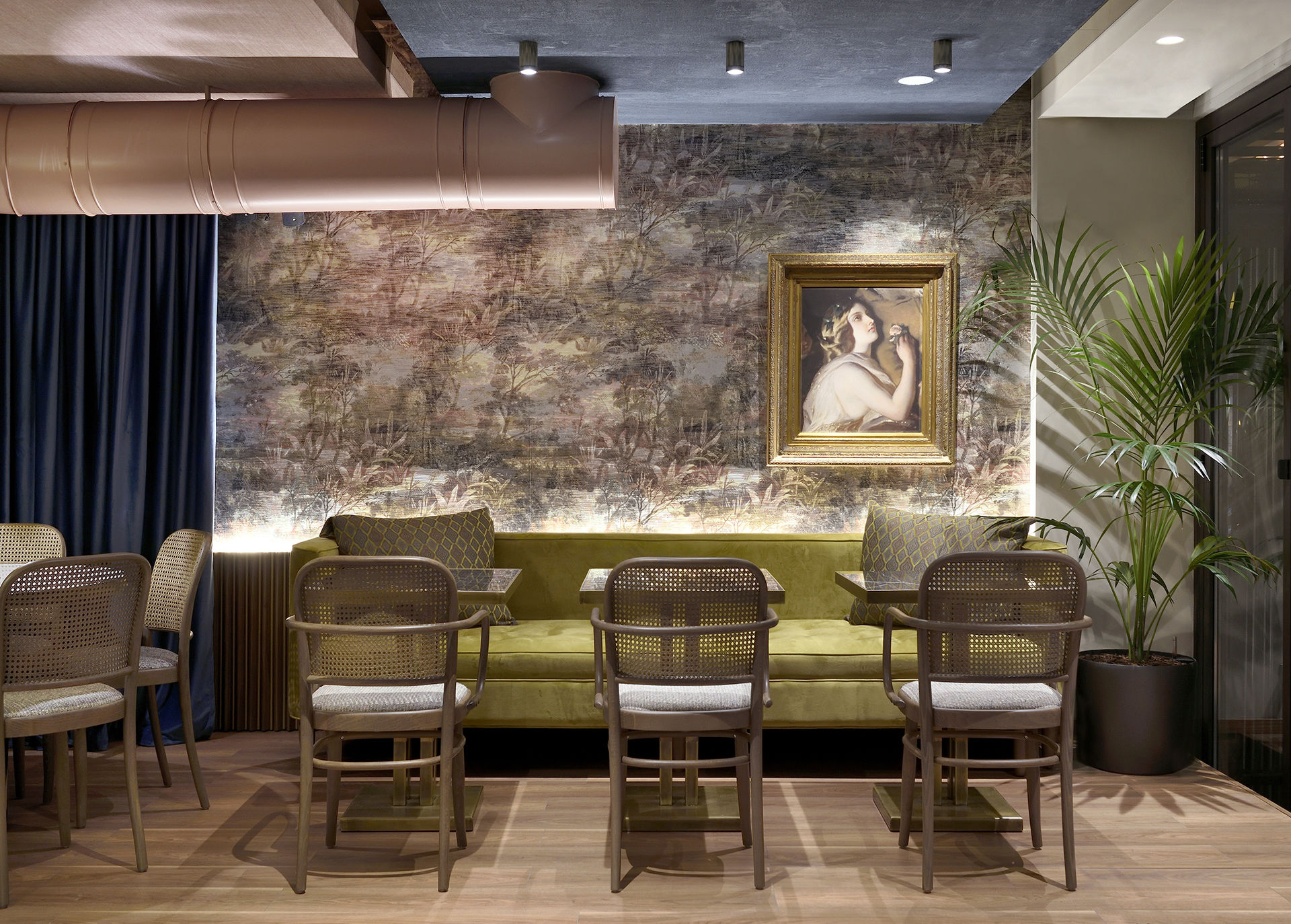 "OBERON" café – bar- restaurant
Thessaloniki, Greece
110m2 (indoor), 60m2 (outdoor)
Completed in December 2017
«Oberon» is the outermost of the main physical satellites of the planet Uranus. It was discovered by William Hersell in 1787 and was named after Oberon, the king of elves in Shakespeare's «A Midsummer Night's Dream».
The planets, the sea and the mystical atmosphere of the Shakespearean era have been an inspiration for the design of this new hotspot. Oberon is located under the arcades of Bernard Ernst at Aristotelous Square, facing the sea that surrounds the bay of Thessaloniki.
The rectangular ground floor plan characterizes by a wide façade and expands on two levels.
Regarding the floor plan, the main ground floor has been organized by placing all the auxiliary functions at the back. That gesture let the rest of the front space free for the bar and the development of the seating area. The toilets and the main kitchen area have been placed on the mezzanine.
The interior space, with its large side open to the loggia, had to accommodate the necessary functions with balance and harmony. Respecting the client's wish, the space was designed to function as an all-day cafe bar and restaurant, serving a simple but special menu. Additionally, the bar has been placed parallel to the movement of the galleria – that is, alongside the length of the larger side of the room. The gradual height reduction of the tables and chairs, starting from the bar towards the exterior, allowed a clear view to the sea from every corner of the interior.