NOX music hall
Athens, Greece
1500m2
November 2021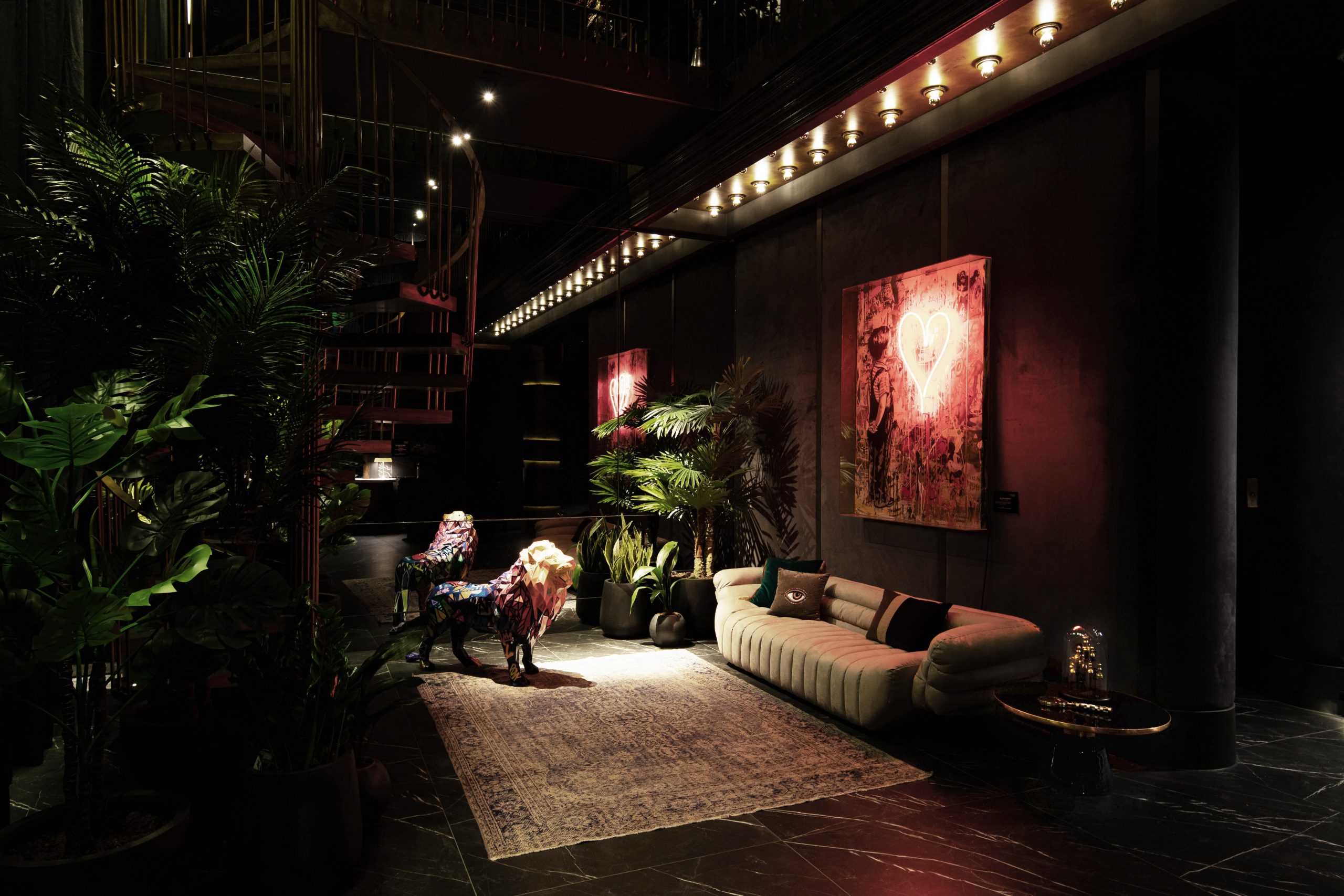 NOX music hall
Athens,Greece
1500m2
November 2021
Minas Kosmidis Architects were invited to undertake the interior design of NOX music hall in Athens. It regards an area of ​​1500 sq.m., while its primary goal is to mark entertainment's new era.
Images of bright Art Deco New York, atmospheric interwar Paris, the sensual Moulin Rouge scene, and speakeasy mysticism, combined with the rhythm of an Athenian night, end up in a space that aims to pause time.
Curves as basic design gestures, enhance fluidity and imply an associative femininity. The visitor faces the reception area, and then, the stage and the first rows of sofas are revealed. Via the main staircase, the visitor is led to the second level where more rows of sofas are organized.
The design follows a narrative, inviting anyone who enters the space to live a unique experience by stimulating all his senses. Illuminated paths, velvety textures, shiny surfaces, all are part of a pervasive eroticism.
Older artifacts combined with contemporary artwork, like MR Brainwash's pieces, Orlinski's sculptures and digital elements produce creative contrasts, a timeless patchwork of eras and images.
The outcome is a place with a unique atmosphere, which exudes its own aroma. A sum of actions dominated by the artist's aura; always focusing on the artist, he has been our inspiration source being able to evoke all the emotions that the design offers.
Design: Minas Kosmidis Architects
Project Architect: Christos Kaligos
Photographer: Ioanna Roufopoulou
Scenography: Mairi Tsagkaraki
Scene Lighting: Periklis Mathielis