New York Sweets pastry shop
Nicosia, Cyprus
120m2
Completed in February 2017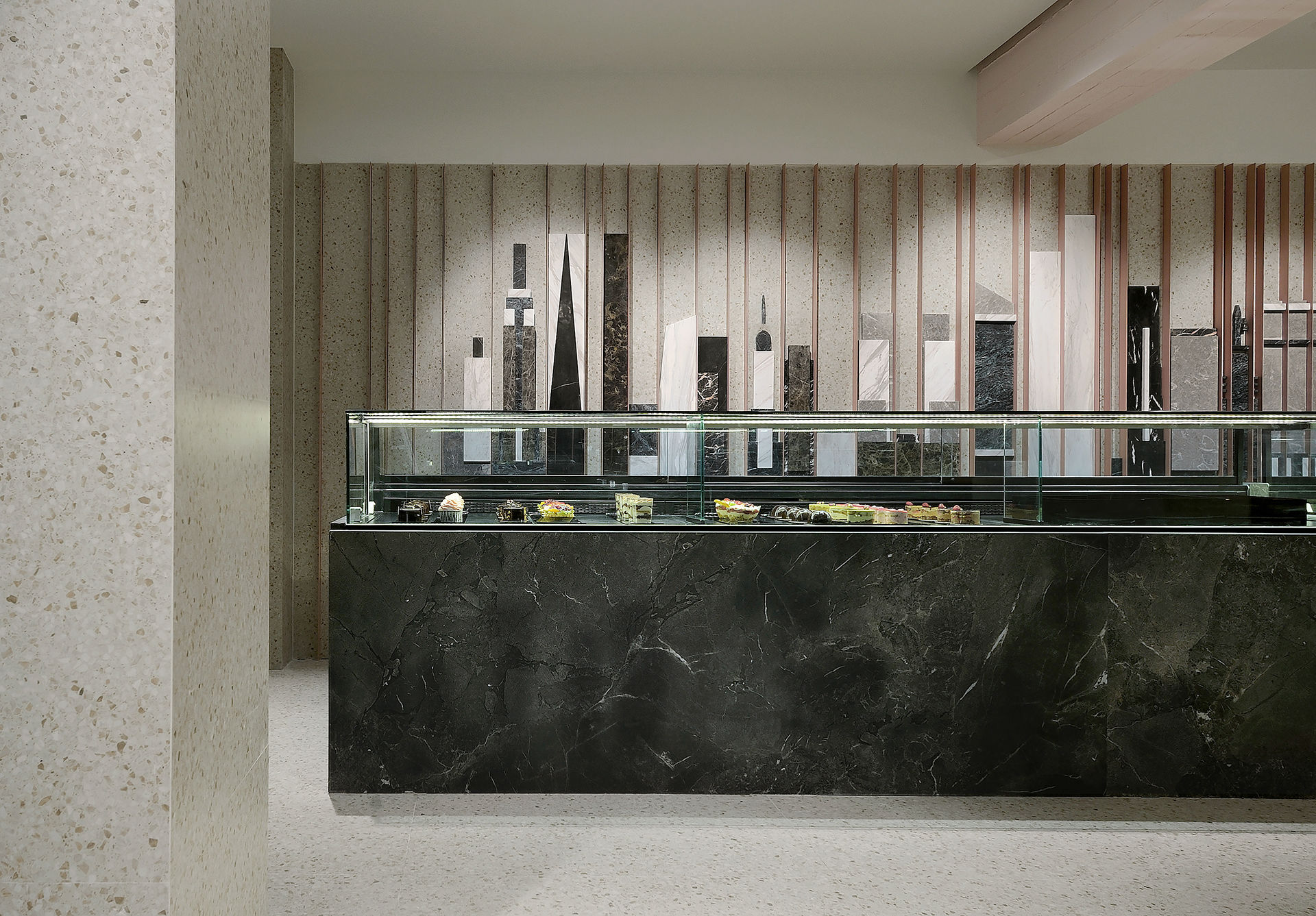 New York Sweets pastry shop
Nicosia, Cyprus
120m2
Completed in February 2017
The famous pastry shop chain in Cyprus "New York Sweets" has decided to go through a radical rebranding. The brand has been established as a family business in 1986 and it still works in the same way. The main target of the company is to produce and sell a series of premium – mainly American sweets and pastries made of very high quality and fresh ingredients. The rebranding had to incorporate a series of interventions, not only regarding the brand identity and image but also the presentation of their exquisite products and more importantly the remodeling of the stores. We were called to design the new space that should worthily represent the philosophy of "New York Sweets" and its family tradition and character while at the same time redefining their aesthetic identity and resolving in the best way their new operating requirements.
The store is in the ground floor and its floor plan is rectangular, having two its angular sides open towards outside. The new pastry shop should include the necessary spaces for displaying and selling sweet and salty pastries, a small coffee shop as well as a semi private meeting room for the appointments with clients who would discuss all the details regarding the catering of various events.
Regarding the aesthetic identity of the pastry shop, the name "New York Sweets" has contributed significantly as an inspiration during the design process. The strict orthogonal grid of Manhattan has been set as the design module for the organization of the diverse volumes of fridges/displays and counters inside the shop, as well as for the building's façade, where horizontal and vertical metallic tubes create a grid, dividing in this way the ceramic tiles of the wall covering. Furthermore, for the shading and lighting of the shops facades, the architects designed three metallic horizontal canopies, with reference to the canopies in front of the entrances of historical buildings of New York. At the same time, the placement/styling of pastries inside the displays gives a similar effect as if they were colorful buildings in an air photograph of Manhattan.