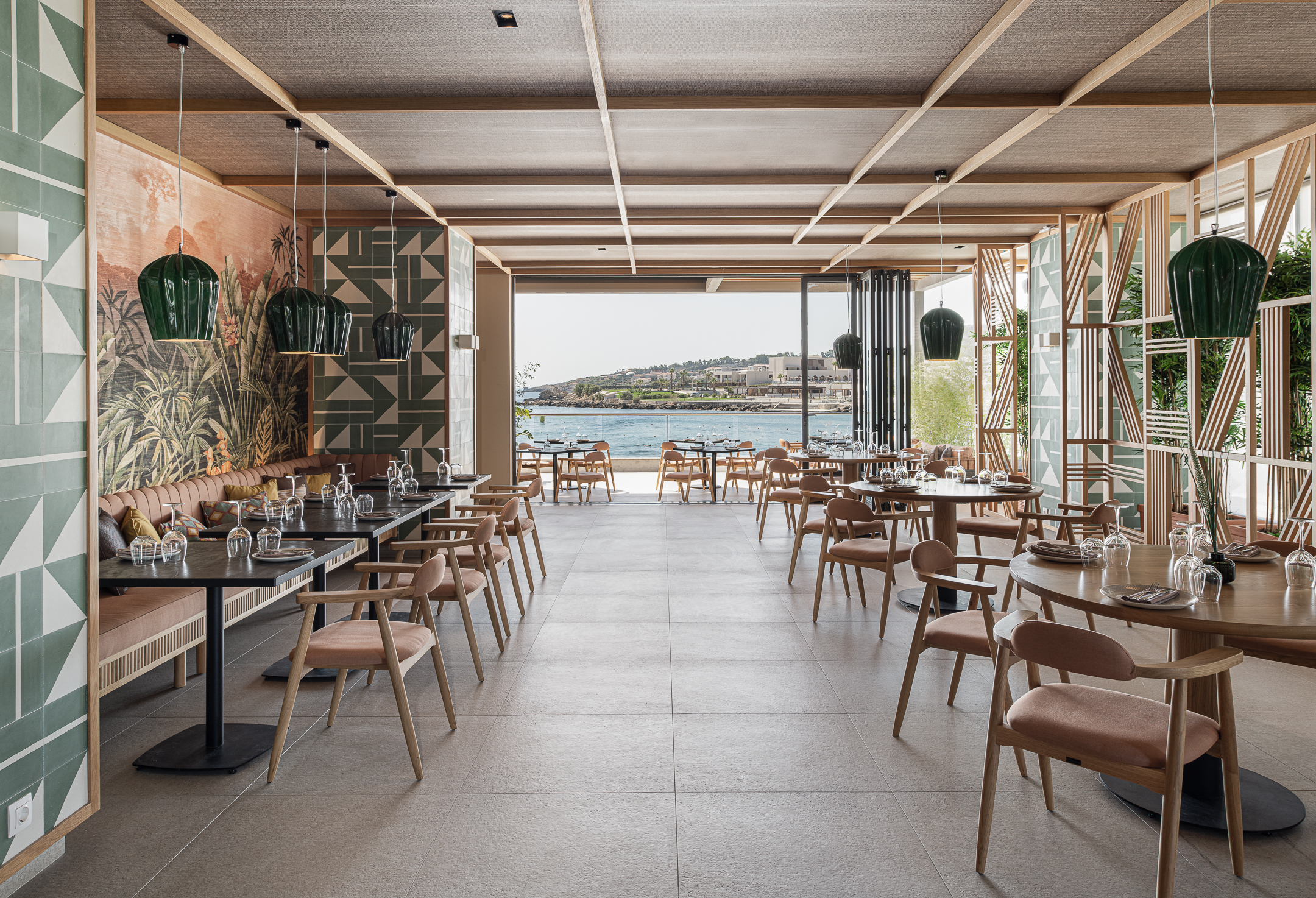 Restaurant
Rhodes,Greece
700m2
Completed in April 2022
Minas Kosmidis Architects were asked to design MIRAFLORES, a Peruvian restaurant, as well as its café bar, both in Eden Roc Resort, in Rhodes. Although the study started in 2019, the project was completed in 2022, as due to the pandemic, the construction process was stopped.
Upon entering the restaurant, one encounters the open kitchen where part of the production process takes place. Then, the table seats are arranged offering a visual escape to the sea, while the last of them end up in the outdoor area of ​​the restaurant. A similar arrangement is followed in the café bar, as the open bar is placed on the left side of the entrance, while the tables are placed around it in the semi-outdoor and outdoor area of ​​the project.
The main element of the project is the pattern chosen for the tiles that cover parts of the walls and structures. It is also found in an enlarged form in the structure placed on the side view of the restaurant. The pattern combined with the oak surfaces, the green marble and the selected plants summarize the palette of the project which interact with the Mediterranean background that surrounds them.
Design: Minas Kosmidis Architects
Project Architect: Christos Kaligos
Photographer:Kimberley  Powell