Mediterraneo Bar-Restaurant
Marina Limassol, Cyprus.
200m2 (indoor), 400m2 (outdoor),
Apil 2014 – May 2014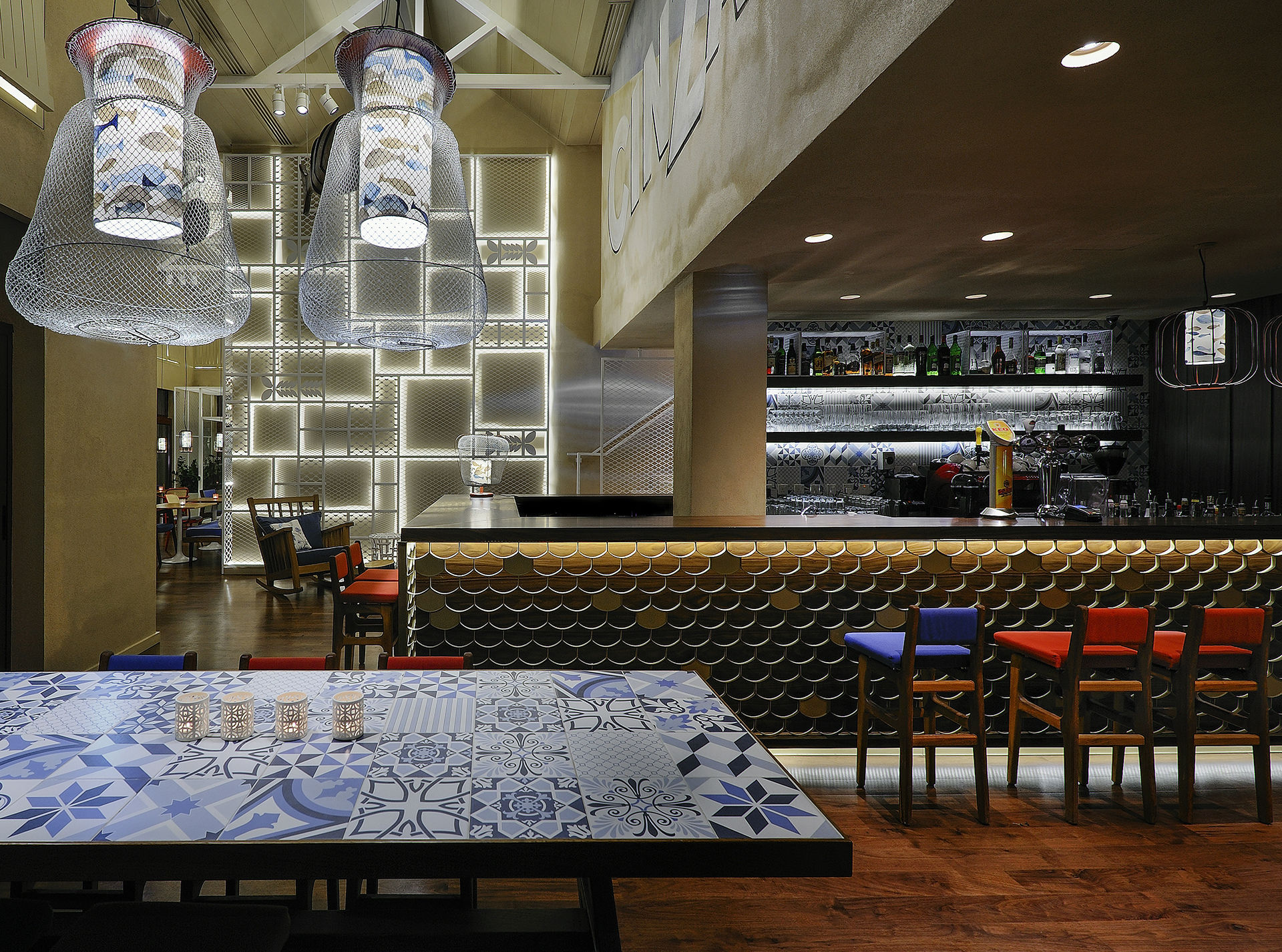 Mediterraneo Bar-Restaurant
Marina Limassol, Cyprus.
200m2 (indoor), 400m2 (outdoor),
Apil 2014 – May 2014
The Mediterranean Sea, the ancient romans called her " Mare Nostum " but it was widely known as " The White Sea " and also " The Great Sea ". This sea which surrounds a lot of civilizations with great contrasts, which divide or link east and west, a region which is the center of Europe for a lot of years, is the center of the world. From her the restaurant which is located at the Limassol Marine in Cyprus is inspired and it is called "Mediterraneo".
The idea came up easily, as Cyprus is an unbroken part of the Mediterranean Sea, and the Limassol Marine is nothing more than a small port to the Sea. The aim of our design was not just a report to that place, but a projection of the overall aesthetic which is a lot different from place to place.
The white of the Aegean, the intense color of Venice, the arabesques of Islamic countries, the blue of the Sea are some of the elements that inspired the designing team. The elements on which were given a lot of attention were the natural beauty, the water and the procedure of fishing. As a result, we use motifs, which are sometimes seemed like nets and sometimes like fish scales. The metallic indoor construction tries to visualize with a minimal and artistic way the depth of the sea and the elements that synthesize it. On the other side, the wooden investment on the wall with the windows passes you the feeling of a sunken ship which is turning gradually on something new, into a sunken city.
In the roof, the "flying" wooden fish look like they have escaped from the stretched metallic mesh and they are moving round the wreck looking for food or maybe their new house. Their view from below passes the feeling that the viewer is watching the scene from the depth of the sea, participating in the search.
The ships "anchored" on the depth of the sea never disappear. They are immediately turning on something new which is more important and will keep forever. "Mediterraneo" is this result and the phrase of Federico Fellini "There is no end. There is no beginning. There is only the passion of life." We hope it characterizes it.