"LINK" jewelry store concept
Proxenou Koromila 41, Thessaloniki, Greece
30m2
Completed in July 2013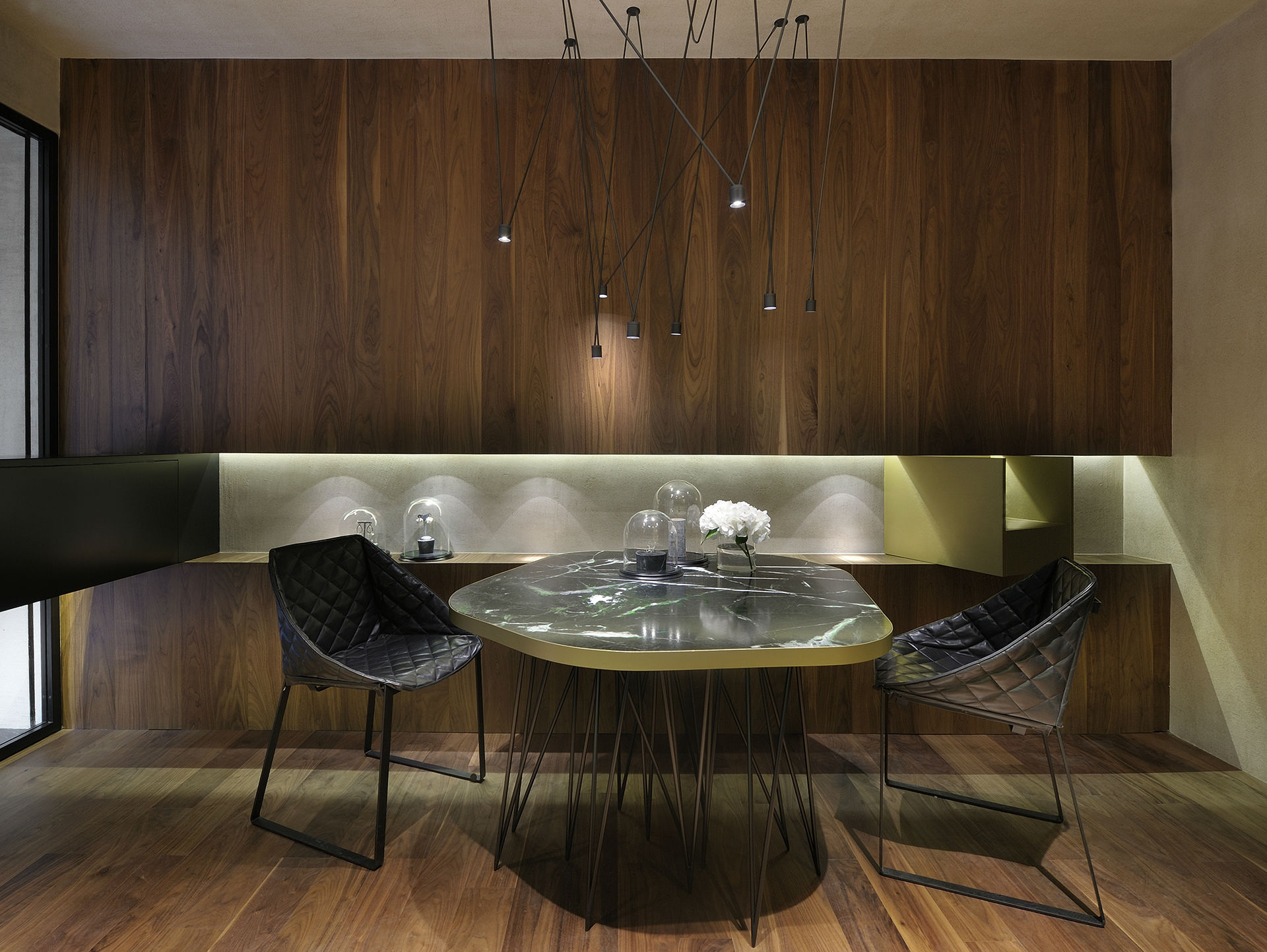 "LINK" jewelry store concept
Proxenou Koromila 41, Thessaloniki, Greece
30m2
Completed in July 2013
Link is a jewelry shop that accommodates jewelry designed by famous Greek and foreign designers.
When we were asked to design the project we and the owners discussed and we ended up that we wanted an intimate place, that exudes a friendly environment with a refined luxury in order to display the exhibits without being "tamped" by a dull background.
We had to design a place where jewelry has the main role in an abstracting setting.
Link means hoop, connect, unite. The deconstruction of the word link gave us a big amount of line segments, vertically, horizontally and pairs of segments which are combined at an angle. The rapid and continuous repetition of the word and the effort of writing the word link with clasped letters, like a stroke of the pen, a constant zigzag was the element of inspiration in designing the space.
This is how a 30 sqm place was designed, the main element- symbol is the thin crooked line which is sometimes the base support of furniture and sometimes electricity metal links. The volume of furniture is in continuous contradistinction of full and empty, complementary and complete.