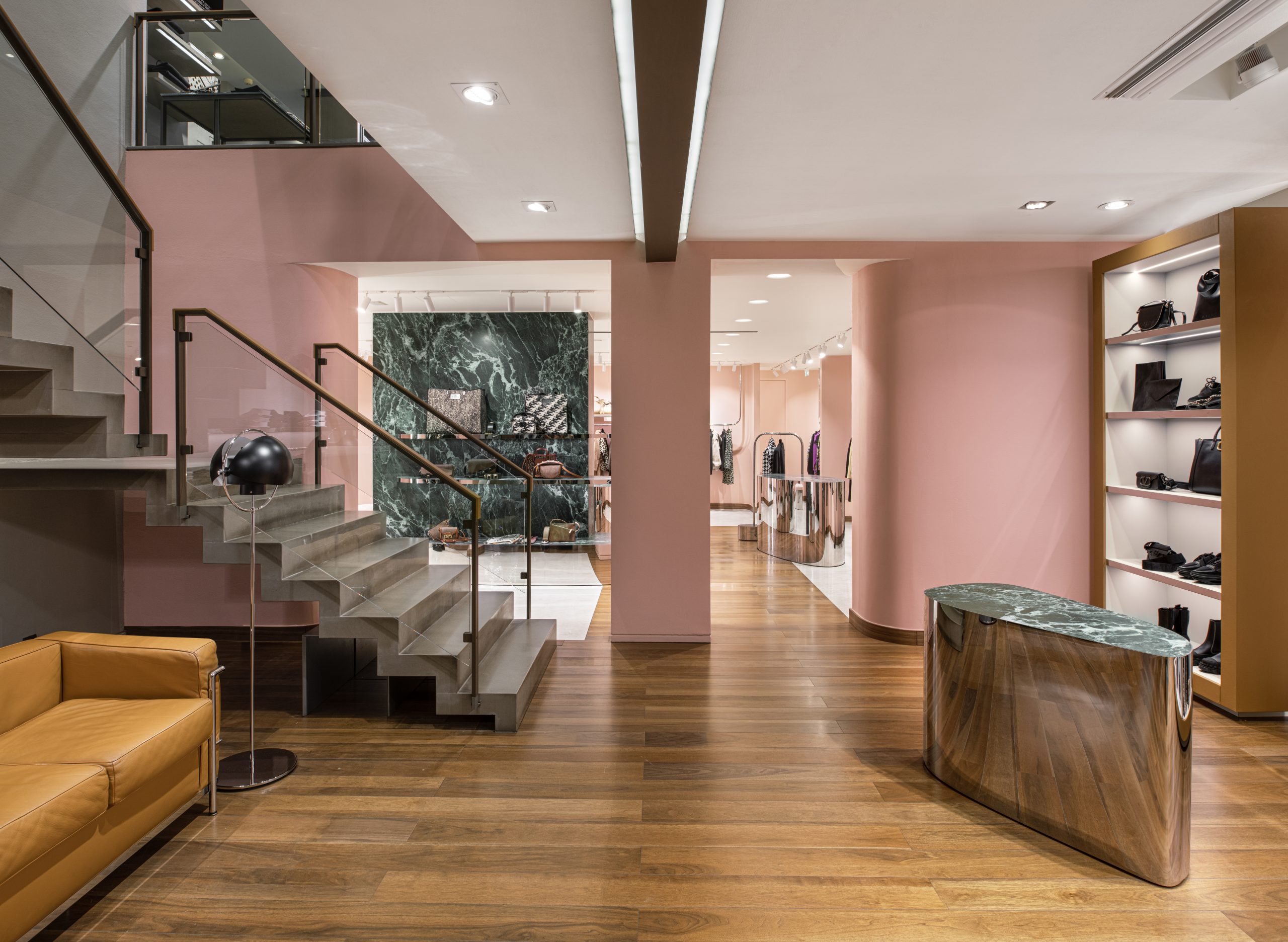 Intervista +
Thessaloniki,Greece
area:220m2
Completed in November 2022
The architectural group Minas Kosmidis Architects was asked to undertake the redesign of the clothing store INTERVISTA, located in the center of Thessaloniki.
Having completed the original design in 2011, after a decade, the conversion involves the integration of a "shop within shop".
A new space is being planned on the first floor of the store, where it will serve a different concept, shaped by the brands it will host, and, at the same time, be integrated with the existing store.
INTERVISTA+ contrasts with the bright colors and mood of the rest of the space. Exposed concrete, glass, black surfaces and reflective elements summarize the palette of materials used in this section, with yellow and murals being the unifying elements.
The arrangement of the product display is designed around the perimeter of the space, letting the rock-shaped stand and the oversized robot take center stage of the plan, while the yellow line drawn on the floor defines the flow of movement.
In contrast to the upper floor, the basement of the store that houses the women's section is designed in softer tones to be able to converse with the existing men's section located in the same space. Green marble, pink shades and chrome elements are the main materials of this proposal. The hangings here meet around the perimeter of the walls, which acquire more curved forms, and combined with the stands designed with organic and less geometric forms, give the space a sense of fluidity, thus trying to approach the essence of female nature.
Design: Minas Kosmidis Architects
Project Architect: Kaligos Christos
Design Team: Kaligos Christos, Soulitsioti Antigone
Photographer: Kimberley Powell
Text: Minas Kosmidis Architects