Fabrica Creaton
Andrianoupoleos 4, Komotini, Greece
365m2
Completed in November 2011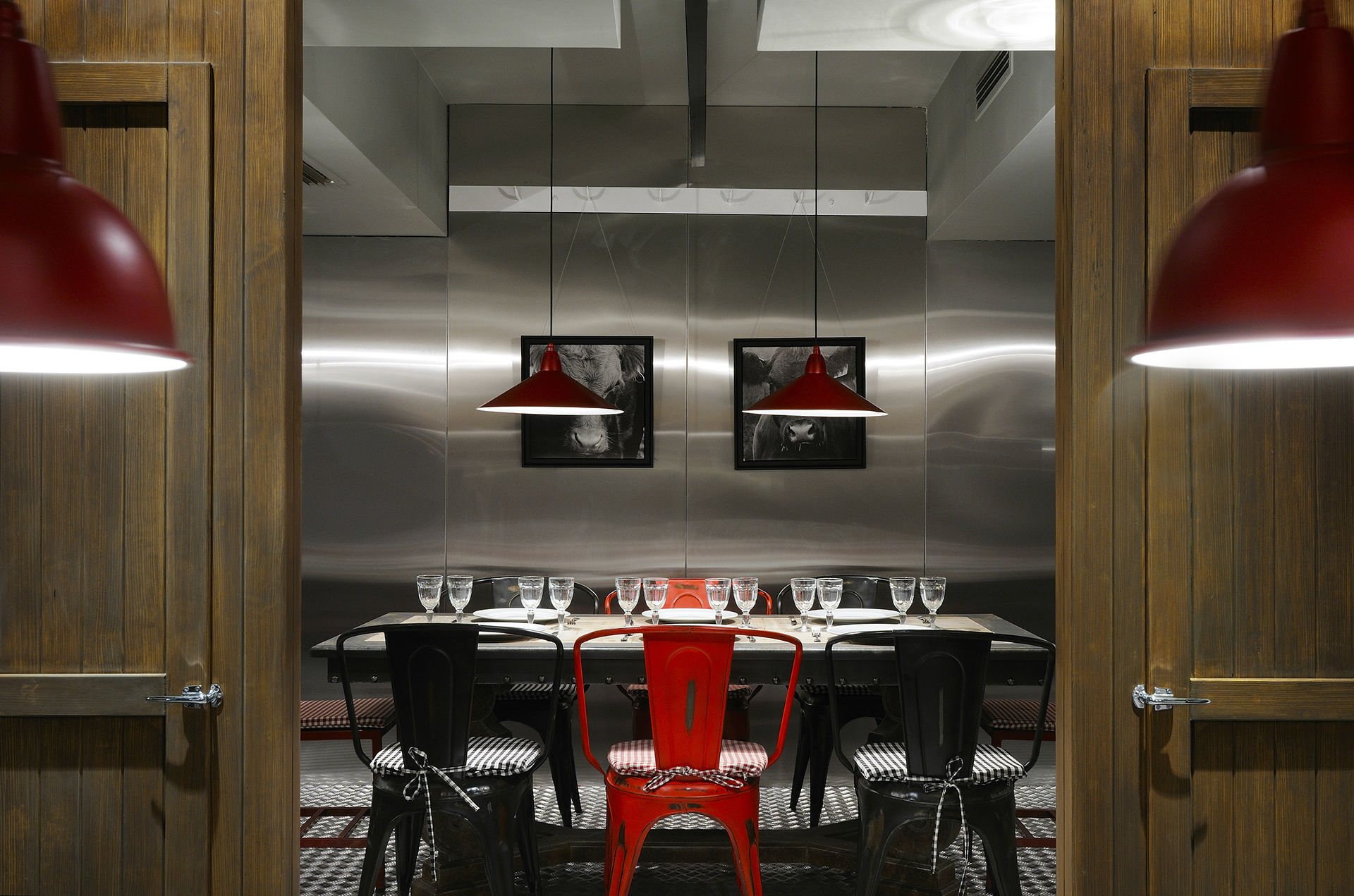 Fabrica Creaton
Andrianoupoleos 4, Komotini, Greece
365m2
Completed in November 2011
"Fabrica Κreaton" is a modern tavern located in a building of the late 50's, at the centre of Komotini, in Greece. The concept of this restaurant reflects the idea of a Greek butcher's shop, in a more industrial way.
The restaurant develops in two storeys. Coming through the basement's entrance, two "butcher's refrigerators" welcome us, escorting us at the main corridor with the reception tables and the stairs at the back. At the two sides of the main corridor dining tables are placed in line and a separate dining room assembling to a real fridge. The second floor is organized in a more symmetric way, with long benches along the side walls and a small atrium at the back, where someone can taste the unique flavors sitting on stools next to the round butcher's tables. At this floor there is also the main bar and a small kitchen.
The restaurant's atmosphere is underlined by the contrast of black n' white, while touches of red underline its symbolic role. What's more, most of the walls' surfaces are covered with white tiles, the floor has big grey tiles and where there is no wooden roof, the room is covered with apparent concrete. In addition the warmth of wooden surfaces on the walls and furniture give the result of a direct yet cozy space.
Finally, there are features such as the thick round tables with knifes stuck into them, the metal crooks along the walls, a variety of lighting fixtures forming traditional Greek skirts, digital printings, the apparent system of ventilation and the frames on the walls with the theme of domestic animals, that radiate the strangely pleasant atmosphere of a butcher's shop…