Evridiki Hotel
Kilkis, Greece
270m2
Completed in March 2017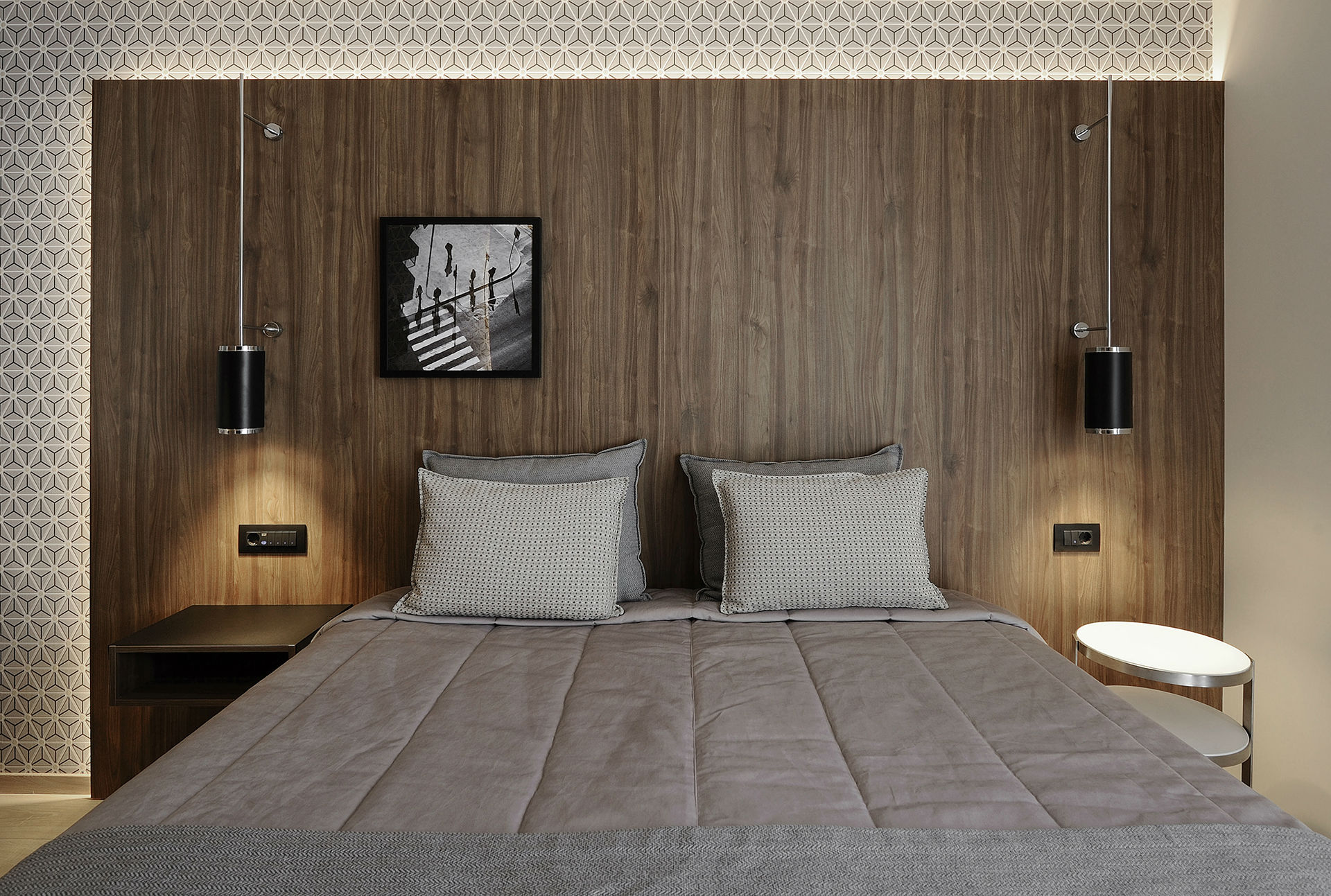 Evridiki Hotel
Kilkis, Greece
270m2
Completed in March 2017
The scope of work of the project has been the interior redesign of the top two floors of the building of Hotel Evridiki. The hotel occupies a 5-storey building and is located in the center of the small town of Kilkis in northern Greece. According to the client's brief, our studio begun working on the redesign of the third and fourth floor first (rooms and corridors), which would operate as pilot rooms and in a later stage, both the first two floors of the hotel, as well as the lobby, entrance, restaurant and exterior would be redesigned and remodeled. At the end of the first stage, 22 of a total of 44 rooms have been remodeled, while four of them were connected in order to be transformed into two large suites.
The building has been built in the end of the 70s and its main façade overlooks a street which leads on the 21st of June str., which constitutes the central road artery that crosses the town. Furthermore, from the balconies of the front and rear façade of the building, there is an unobstructed view towards the northeastern and southwestern parts of the town respectively.
In general, design-wise, the style and aesthetic direction of furniture as well as fixed elements of the hotel rooms and suites are as minimal as possible. The subtractive mood and geometric simplicity of the interior design have accomplished the desirable balance between functional practicality and synthetic vividness of spaces. Finally, a collection of black and white photographs, carefully placed in each space, create a more intellectual and artistic sense in the hotel rooms.