Dental Practice
Thessaloniki, Greece
140m2
Completed in October 2016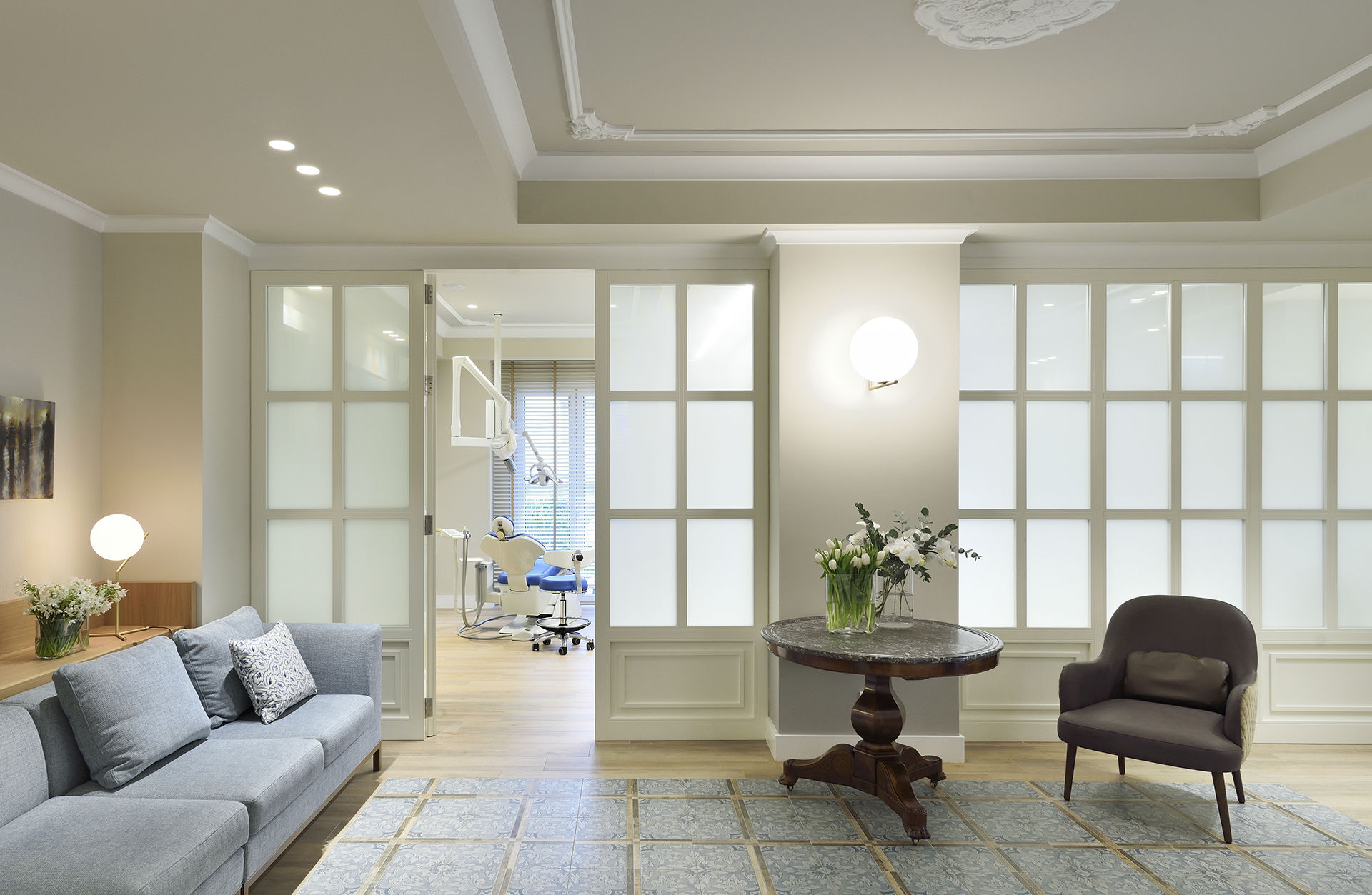 Dental Practice
Thessaloniki, Greece
140m2
Completed in October 2016
In the first floor of a 1950's block of flats with a dominant modernist exterior, our studio, was asked to create a dental practice.
The main intention was to create a flexible space, that will address the dental practice requirements, sited in such a way, creating a sense of flow in the interior while giving attention to the functionality and mixture of the classical aesthetic of the past spaces and the equipment technology, where the minimal approach, with linear and clear lines, underpins the meaning of order, organization and hygiene.
The plan of the space that designed and agreed with the client, includes four individual medical spaces, in a notional continuity and flow among them, so as to offer the greatest functionality for the three dentists and their staff. In addition, a spacious main reception is formed, along with auxiliary spaces for the clients and users, and a rest – kitchen room for the doctors and the staff.
For this reason, most of the partitions were removed, allowing new spaces to emerge. Large parts in the interior were replaced with translucent walls, made of wood and glass, so as to capture the natural light in the reception space which is placed in the middle of the plan, with no direct relationship with the practice exterior openings.