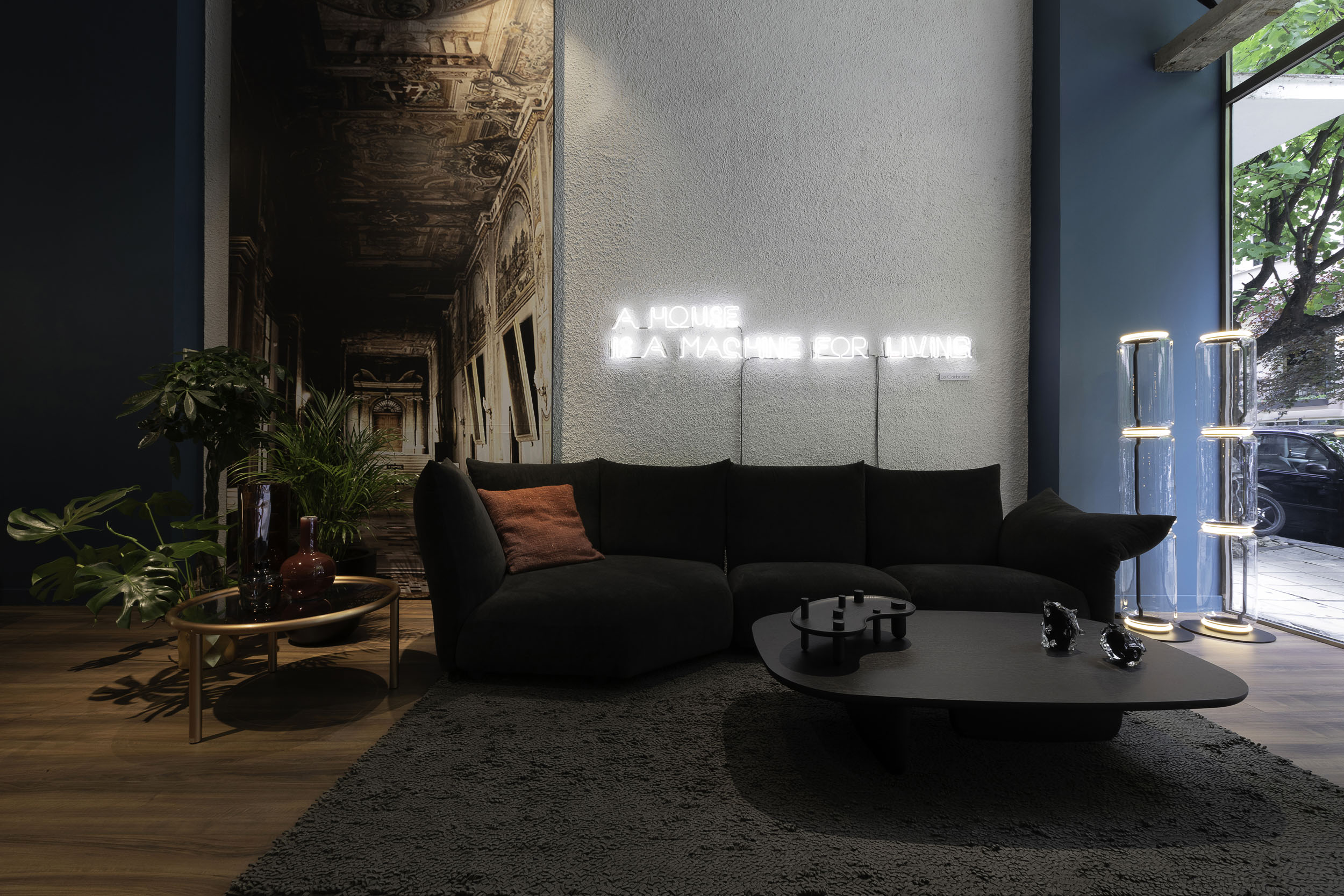 Deloudis
Thessaloniki,Greece
250 m²
May 2020
Our studio completed the design of the new showroom "Deloudis" in the center of Thessaloniki.
The design is about a ground floor space with a plan in the shape of "Π" that has two facades. The two parallel sections (entrance and showcase) are the first level, which is characterized by double height, then a degradation is created in the back, while there is also a basement.
After the dismantling, structural elements that were preserved came to the surface. In an effort to bring old and new together, the concrete columns and the mosaic floor that bear the building's identity are harmoniously combined with its new design and modern character. The main aim was to create a shell that will accommodate and highlight the products. In order to achieve this, the elements of the frame were lined with white coating and function as a neutral background that emphasizes the rich color palette of the other objects. The color which was chosen for the other surfaces is supposed to be the stigma of each new trend.
During the design procedure, different scenarios were placed on the open plan creating smaller spaces that are separated by light elements. With this "box in a box" logic changes are made in the route of the visitor, while at the same time making it possible for natural light to penetrate the space. The lighting was designed to be warm and theatrical, offering a general sense of a cozy environment. To specific spots, more emphasis is placed on lighting and highlighting products.
Particular attention was paid to the artistic interventions added to complete the final result, with works by well-known artists and photographers. Pieces of the logo appear on the two facades of the showroom with an abstract logic of its typography. The company "Deloudis" has been an ambassador of the Italian design for years, so inevitably references to Italy with arches and images from "palazzo" were incorporated into the design from the beginning.