Area Domus-Kartell Store
Adrianoupoleos 24, Thessaloniki, Greece
580m2
Completed in March 2008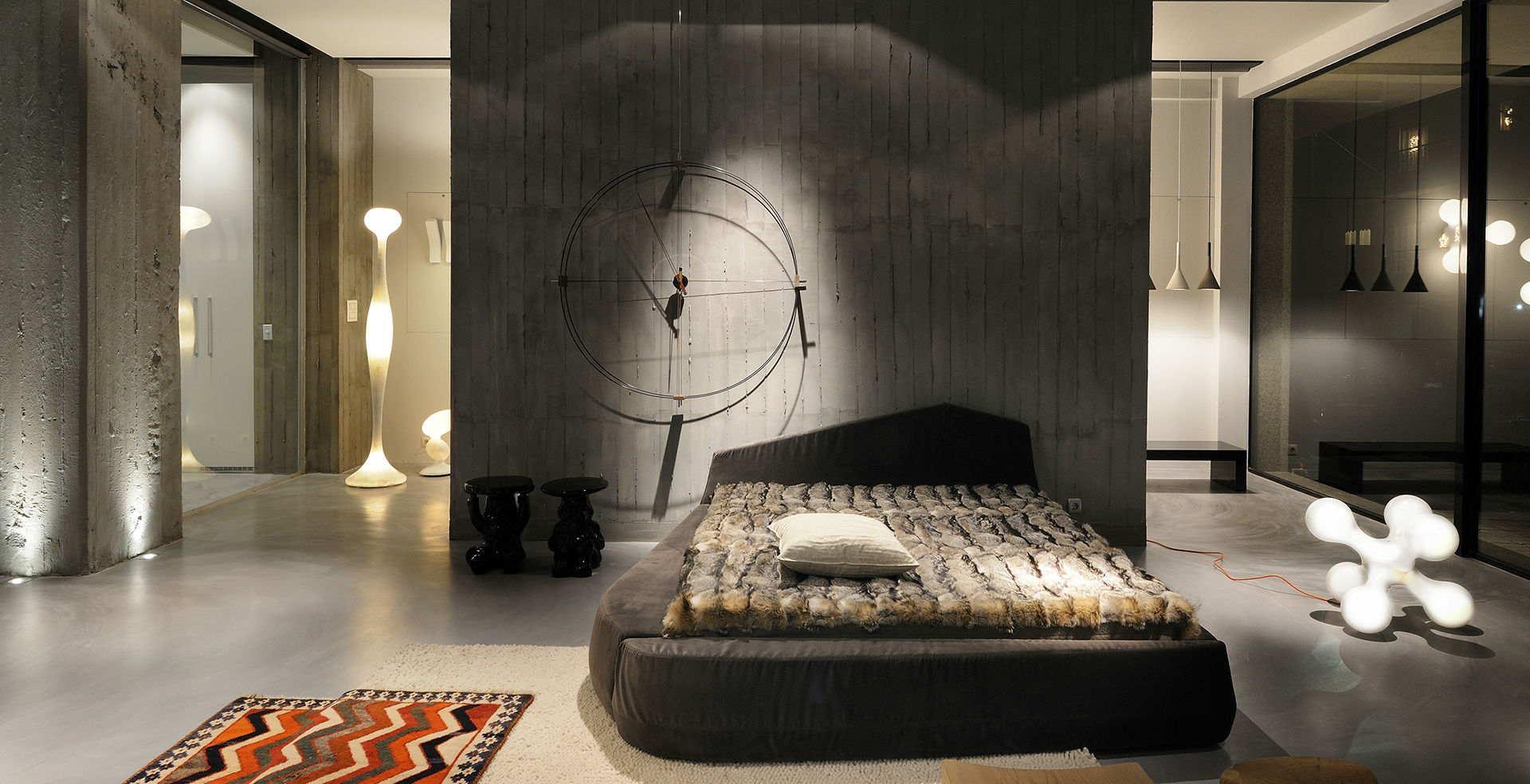 Area Domus-Kartell Store
Adrianoupoleos 24, Thessaloniki, Greece
580m2
Completed in March 2008
The store AREA DOMUS – KARTELL is located in one of the central points of Thessaloniki. It is a "marriage" of two companies, in a total area of ​​about 580 sq.m. The two companies developed in two floors (ground floor and first floor). The offices occupy part of the company's floor.
In store KARTELL aesthetics are predetermined by the parent company and its interventions were limited a configuration of store that is characterized by the flow of spaces. Our studio was responsible for the design of the store's facade, the organization of space and the study of the lighting. This is a shop-in-shop which assimilate KARTELL's aesthetics.
The AREA DOMUS characterized by its immediacy and the "sincerity". This is a store that in the major part of its facade is surrounded by glass panels, where industrial-loft aesthetic prevails throughout. Many of the static elements of the area were revealed, playing their own role in the space while the metal construction of the floor on the first level remained prominent. Great emphasis was placed on the double, with a common landing, staircase of the two spaces, both functionally and aesthetically. Grayscale floor and ceiling, exposed metal beams painted black, columns and walls of apparent concrete walls shaped like chalkboards, complement the architectural puzzle. Essentially it is a neutral shell governed by the principles of industrial design, which gives the furniture the space so they can play their own role in the imagination of customers.