Architectural Office
Filellinon 55, Thessaloniki, Greece
70m2
Completed in March 2008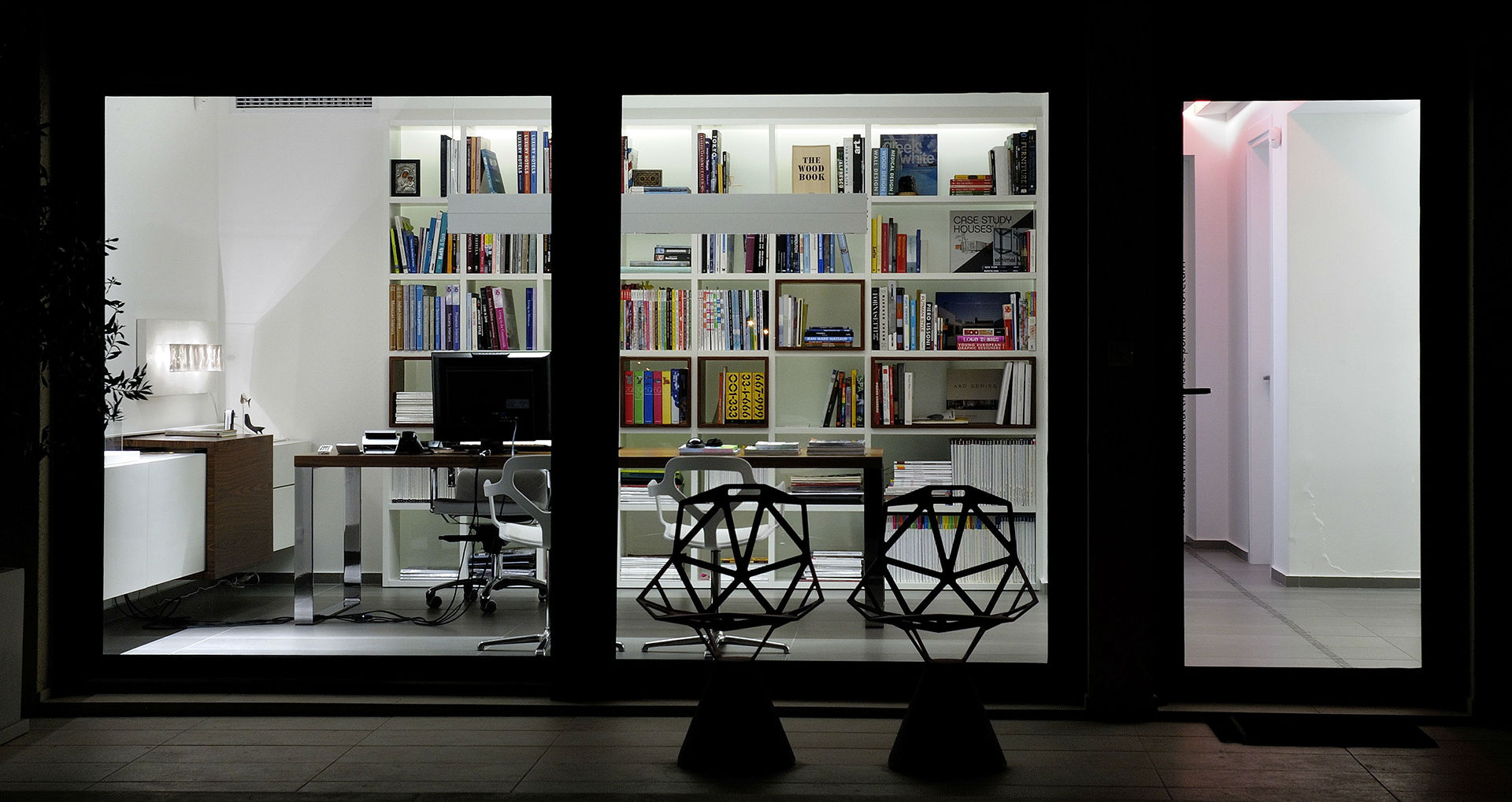 Architectural Office
Filellinon 55, Thessaloniki, Greece
70m2
Completed in March 2008
The studio of Minas Kosmidis –Architecture In Concept- which is designed by him, is located at the region of Panorama at Thessaloniki. His motto «… an architect is called to enact the role of a director in a play where the script is written by the heroes-clients, and which takes place in a particular space and time scene» is visible in every project . As expected, at his own space of study and creation are reflected entire the design philosophy that has brought him and a sterling reputation in Greece. The symbolisms, the process of discovery – one original game of the lost treasure – with the humor and, of course, originality are concepts that characterize the work of the architect and find accurate applications in the field of office.
In the grey stone floor of the corridor that leads to the boardroom is printed a symbolic inscription: if you step further, have in mind that this is the point of no return. Similar to this course – and the message is a special art of John Tokalatsidi, Chain of thoughts which unfolds creatively onto the glass wall of the office of the architect.
The furniture of his office and the office of his associates are fully compatible with his notion of abstract decoration. In the same logic also are selected and any fixed element or movable of the office.