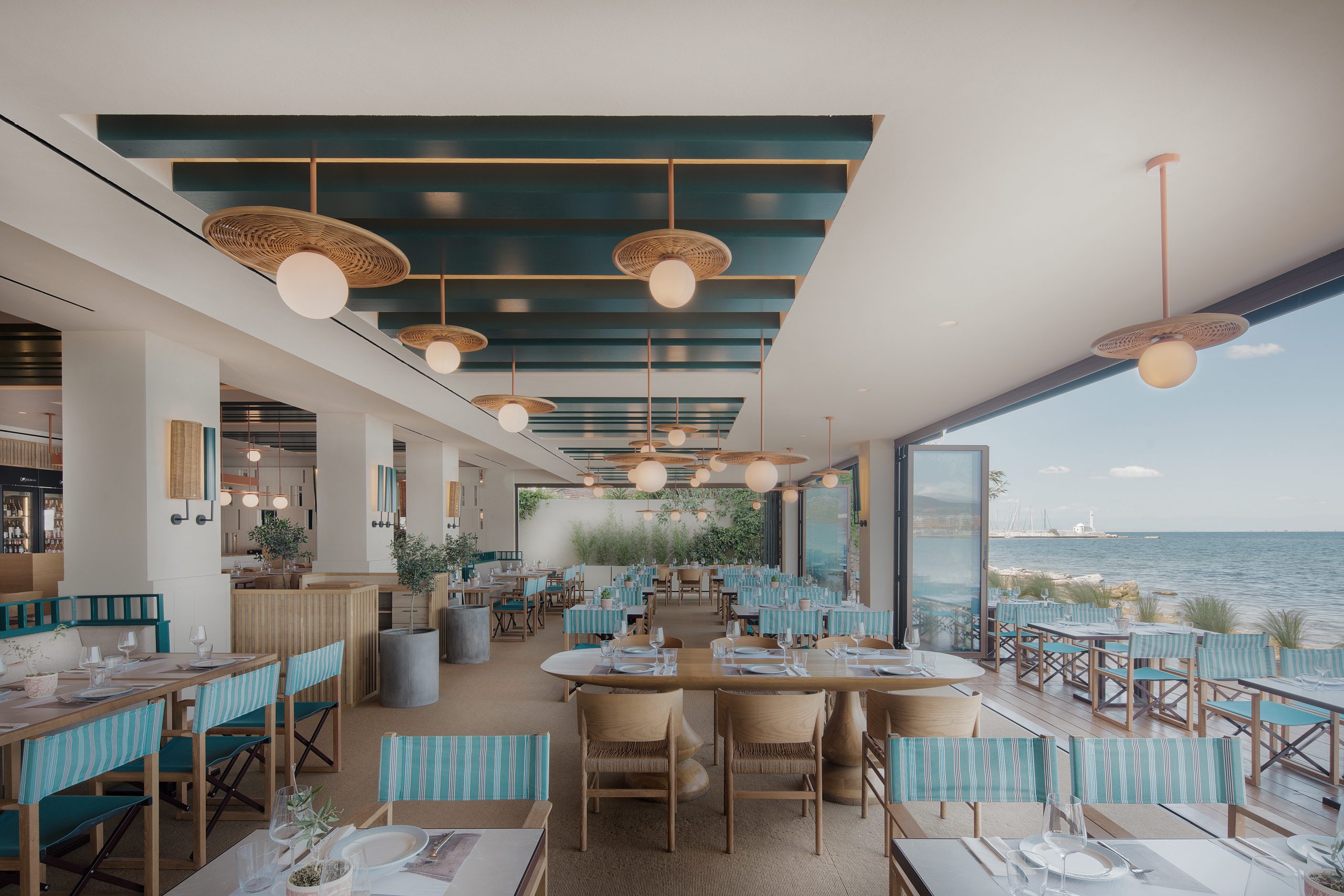 Restaurant
Thessaloniki,Greece
450m2
Completed in March 2022
Minas Kosmidis Architects were invited to design seaside restaurant 'Akti Deauville', which is located in the homonymous area, on the coastline of Thessaloniki. The restaurant is 450 sqm., while being by the sea.
Following the rectangular floor plan of the space, the functions are organized in three zones which are parallel to the coast. In the rear zone, all the functional needs of the restaurant take place, while part of the kitchen is open, revealing elements of the production. Simultaneously, this interaction acts as a connecting link with the second zone, where one meets the first table layout in the restaurant. The only element that separates the interior and exterior space – the third zone are the opening windows, allowing light to diffuse throughout the space, while the sea view remains clear.
Materials in natural tones are selected, since the primary goal is to harmonize the restaurant with the natural landscape while highlighting the idyllic place. Oak, white marble and rattan combined with blue shaded details in the furniture summarize the material palette that extends the aura of the coast throughout the restaurant.
Design: Minas Kosmidis Architects
Project Architect: Christos Kaligos
Photographer: Konstantinos Sfitis