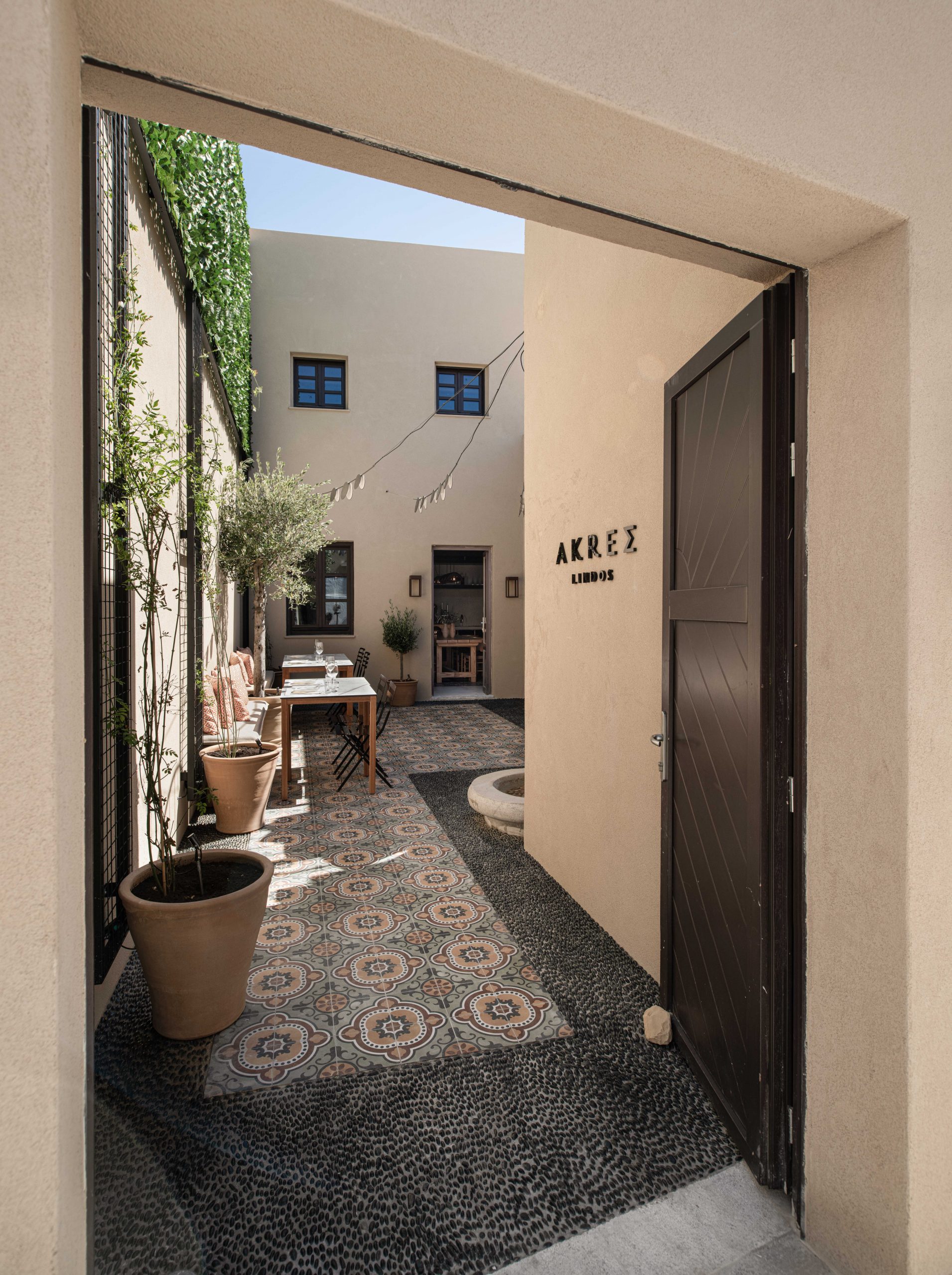 Restaurant
Rhodes,Greece
90m2
Completed in June 2022
Minas Kosmidis Architects were invited to extend AKRES restaurant concept, in Lindos, Rhodes after having completed its first part in 2021 – the project regards an internal enlargement of the restaurant. The space has a more private character, since it is not immediately revealed to the visitor, being at the back, while exuding a mystical atmosphere.
As one moves in the initial space, three steps at the back of the open bar lead to the extension where another open bar is designed along the wall, while its dominant element is the common table placed in the center of the floor plan. A cellar houses rare varieties of wine and invites visitors to explore them. Moving forward, the courtyard is revealed, free of unnecessary information, corresponding to the atmosphere of the neighboring houses, allowing visitors to enjoy the island breeze.
As a continuation of the original design, the materials that summarize the composition are harmonized with the natural environment, while reinforcing the unique identity of the existing shell. Rough surfaces, earthy colors, wood, marble and metal elements complete the aesthetic palette of the restaurant.
Architectural Design: Minas Kosmidis Architects
Project Architect: Christos Kaligos
Photographer: Kimberley Powell