Agora
Al Khobar,Saudi Arabia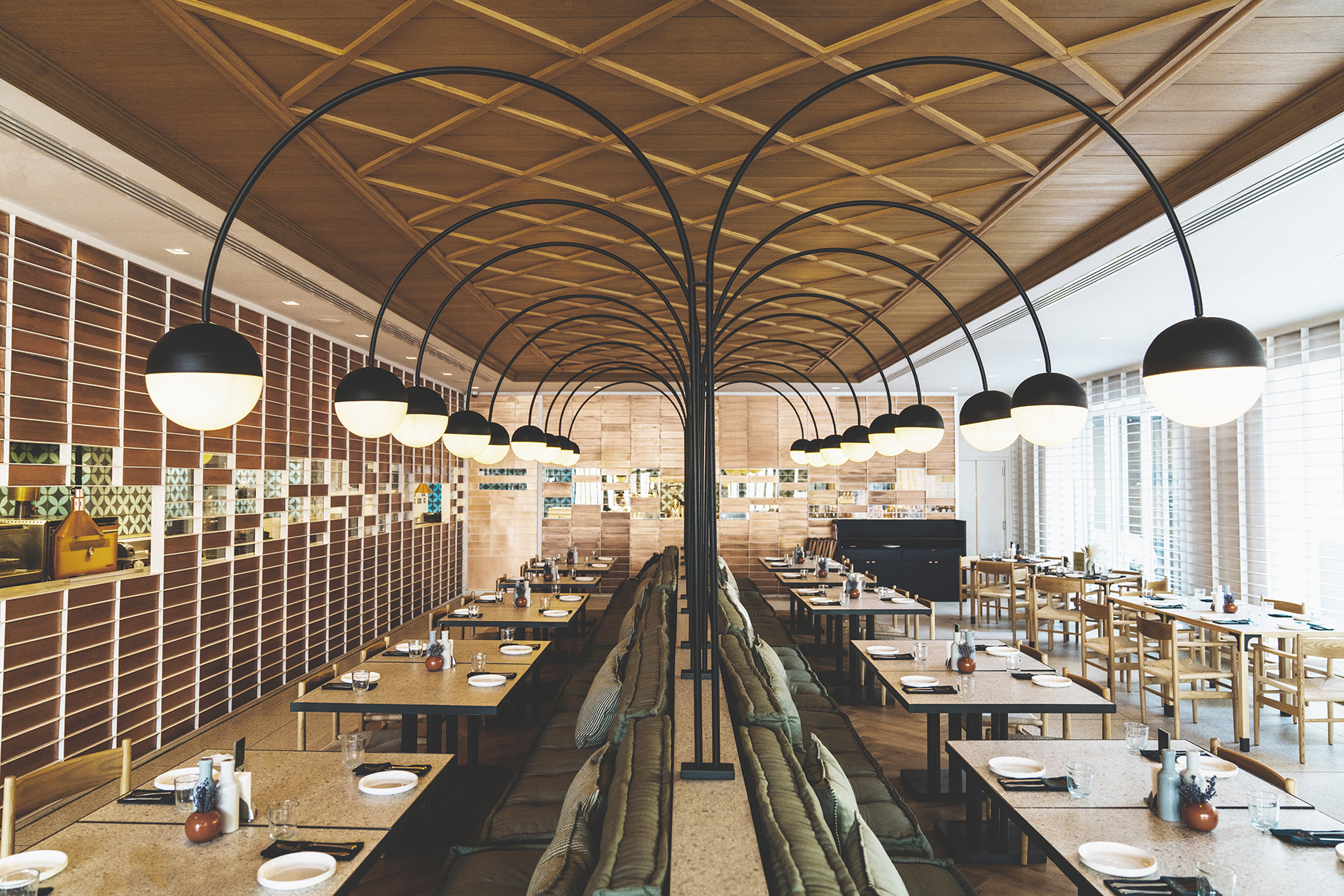 Agora
Al Khobar,Saudi Arabia
750m²
March 2021
Minas Kosmidis Architects firm was asked to design a restaurant of 750 sq.m. in Al Khobar, Saudi Arabia. The project was composited in 2017; however, the construction paused, while completed in 2021.
Our aim was to create a space where Mediterranean aura is radiated and the warm colors of the sun are enclosed. Arches have an integral role design wise – they are used as passages, as cavity in the walls and schematically in the lighting of the space. The rotating panels construction, which is placed in the façade, allows the sun's rays to penetrate the space and the light to diffuse throughout the restaurant. A similar effect is accomplished via the perforated structure with the metallic surfaces, as one can distinguish the dining with the kitchen area. The free arrangement of the tables that is seen in the main space is interrupted by a large linear table with elongated sofas in the center of the floor plan.
The various materials and patterns generate a puzzle of creative contrasts. Wood, mosaic, metal elements and colorful tiles compose a multidimensional scenery. Details such as pendant lamps resembling rosaries that wind up in an eye shape, rattan on the seats, clay pots that adorn the shelves and the custom-made, serving utensils, enhance the Mediterranean character of the proposal.
Photo Edit: Christos Kaligos