100% Hotel Show
2017
Athens, Greece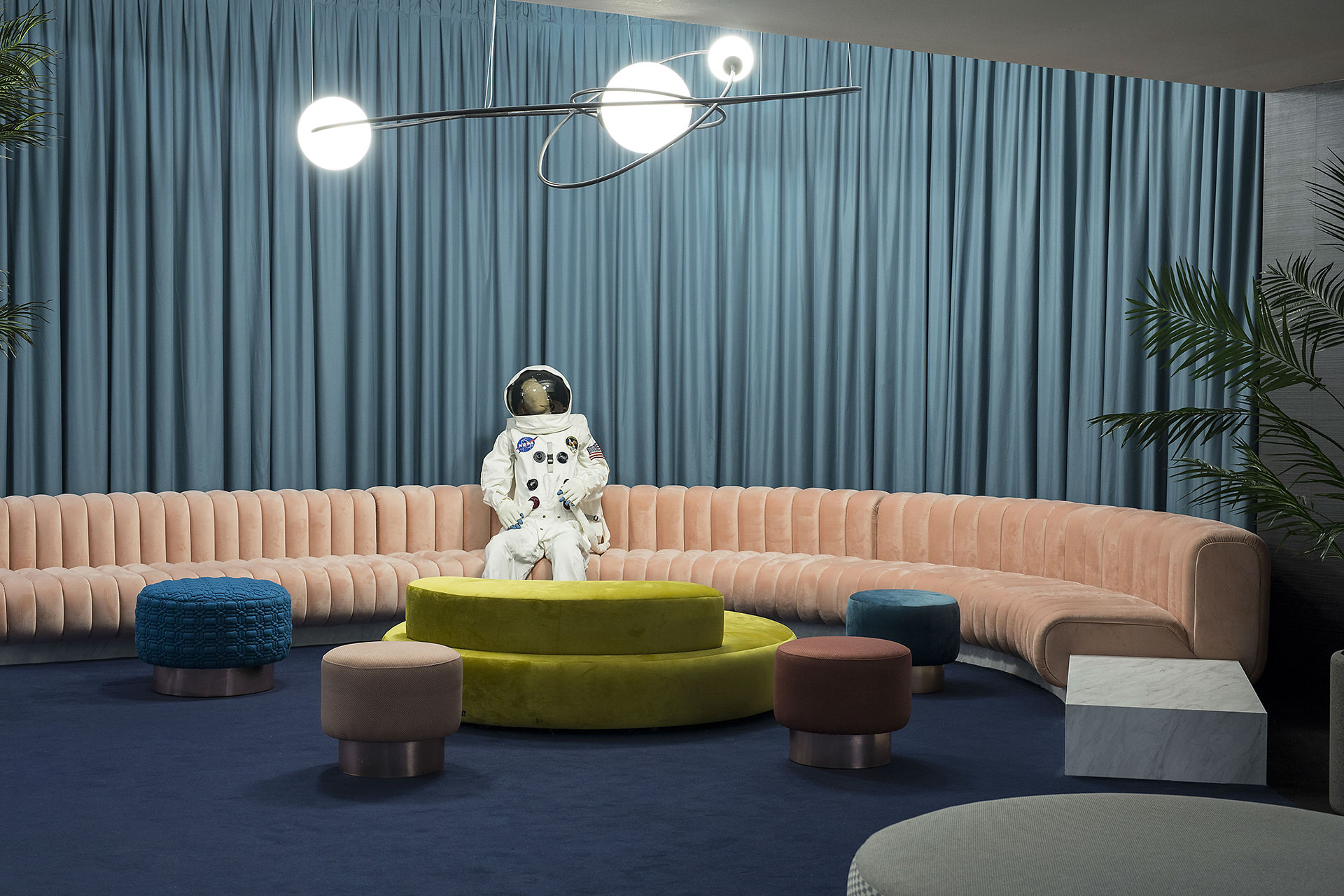 100% Hotel Show
2017
Athens, Greece
Our office has undertaken the design for the configuration of the entrance to the 100% Hotel Show exhibition, in collaboration with the Golden Arrangement – Collective Architecture, which was responsible for the implementation.
Two separate concepts were created on each side of the main entrance and along the path to the interior of the exhibition space, in order to challenge the public and prepare the visitor for the most premium Greek exhibition experience for the hotel.
HOTEL U
"Hotel U" is a facility for hoteliers who wish to invest in high-end urban accommodation. The floor plan follows an organization defined by curves and circles. Three circular or elliptical plan areas define the areas of interest of a fantastic urban hotel lobby. The three areas analyzed are the lounge, recreation space and bar. The vibrant colors of the fabrics as well as the special materials of the surfaces and furniture create a vibrant and warm atmosphere. The concept as a whole was treated to a futuristic mood, with clear references to the colorful and exciting world of space, both as aesthetic direction and as a design vocabulary.
PAVILION G
"Pavilion G", is a small sized exhibition stand, which seeks to express in the most minimalistic way the purity of the lines and colors of the Greek island. In the choice of investment materials, furniture and objects designed by the architects, the Greek countryside was a source of inspiration. The coarse surfaces of the hanging clay lamps complement the white pressed floor cement mortar, while the shelter is closed with white painted cane. The white, wooden volume that crosses the facade and protrudes from it, detached from the floor, acts as a bench for the placement of unique marble and metal objects made for the needs of the kiosk. The perforated facade of wooden threads helps the visitor to be able to see the depth of the stand where a black metal composition protrudes in front of the wall lined with upholstery.